ARC Review: 'The Phantom' by Gena Showalter
February 6, 2023
I received a complimentary copy of the book from the author in exchange for an honest review. This does not affect my opinion of the book or the content of my review.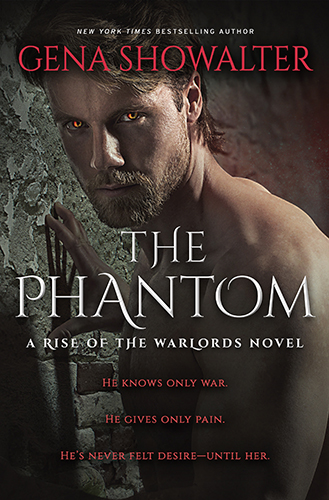 The Phantom
by
Gena Showalter
Series:
Rise of the Warlords #3
Published by
HQN Books
on February 7, 2023
Genres:
Paranormal Romance
Format:
eArc
Goodreads
Purchase at
Amazon
|
Barnes & Noble
|
Kobo


New York Times
bestselling author Gena Showalter returns with The Phantom, the third book in her pulse-pounding Rise of the Warlords series, featuring a vengeful harpy and a callous torture master locked in a battle to the death.
As the son of a war god, Roux Pyroesis has suffered unending pain—he's caused it, too, dispatching his foes with alarming ease. Now he's tasked with cutting out the heart of a powerful queen who rules an ancient prison realm inhabited by the most vicious immortal females in existence.
Blythe the Undoing is a decorated harpy warrior determined to annihilate Roux, the invader who killed her beloved consort. Nothing will stop her. Even if she must trap herself for eternity by sneaking into the brutal realm and taking the crown, pitting herself against the merciless male she's sworn to despise.
Having never known desire, Roux is ill prepared for the stunning beauty who challenges him at every turn. For the survival of his army, duty comes first. Always. But what happens when the flames of Blythe's hatred burn out and she craves him, too…but only one of them can live?
Rise of the Warlords
Book 1: The WarlordBook 2: The Immortal
---
Gena Showalter has been one of my favorite PNR authors since 2009/2010 when one of my fellow book reader friends introduced me to her books. Now, when Gena Showalter releases a new book, I immediately preorder it and add it to my physical library that has ALL the books she's ever written. The Phantom is the third book in Gena Showalter's Rise of the Warlord series, and I'm looking forward to having my physical copy in my hands after reading an early copy, thanks to the author. Have you seen the cover? It's going to look amazing next to The Warlord and The Immortal. 
Storyline/My Thoughts: First, the Rise of the Warlords is a spin-off of Gena's Lords of the Underworld. Readers may recognize some of the harpy names in the Rise of the Warlords from LOTU. If you have not read that series, I highly recommend you do it soon. It's one of my FAVE series.  
If there is one thing I love about Gena and her books is her captivating, addicting storylines and lovable characters. Lovable characters that are unforgettable and end up becoming a book boyfriend/husband or on your favorite kick-butt heroine lists, too. My husband says my book-boyfriend list is too long, and he's starting to get jealous. I've had to remind him these are fictional characters and will only take his place if the books magically become realistic, like in the movies Pagemaster or Inkheart.
When it comes to Roux Pyroesis and Blythe the Undoing, these two have become two of my favorites from the Rise of Warlords series. Roux for his tortured, alpha-like qualities, where he was willing to sacrifice himself to save Blythe from being tormented by a certain villain in the story. I love an MMC willing to do what Roux did for Blythe. Swoon-worthy in my eyes and immediately my newest obsession from Gena's books. I felt for poor Roux and what he had to endure in the story since he was uncomfortable the whole time. He wanted to get back to Blythe to protect her from all the vicious women in the imprisoned realm that had it out for her for some reason. Blythe was irresistible, and I found her very likable and may have a girl crush on her now.
Gena is known for her witty, smart-mouth, bad-a$$ female heroines, which is precisely what Blythe is in this book. She had to fight off threats on her own and handled herself while also fighting her hatred for the Astra Warrior, which took her consort and daughter's father away from her. She is determined to get revenge and is willing to sneak into a realm and be stuck, potentially and sabotage everything for Roux. Yes, Blythe is a mama; she is one mama you don't want to mess with, and I loved that about her. Her daughter Isla, an adorable, fierce mini-version of Blythe, may have stolen the show a few times in the book. I loved how she handled a particular character who is always causing mischief in each book, especially with the FMCs. He plays a significant role since he is a villain to Harpies and Astra Warriors.
Be prepared for some twists and turns and tense moments in The Phantom. Blythe is put in some predicaments that are not for the faint of hearts, and the imprisoned women of the prison women harass poor Roux. I loved how he was so focused on the FMC that no other woman caught his attention. That is another reason why Roux is the top fave MMC in this series for me.
I thoroughly enjoyed The Phantom, and it has become my favorite of the series (so far). Overall, this book gets five stars from me. I can't wait to read more from this series and learn what other tasks the Astra Warriors have to go through and who they potentially find as their mates. The Harpies have been some of my favorite FMCs in Gena's books. They are fierce warriors that will put the Astra Warriors in their place. 
Standalone or Part of Series: It's part of the Rise of the Warlords series. Each follows a new couple, but I recommend reading in order.
Steam/Spice: 🌶
Genre(s)/Trope(s)/Element(s): Paranormal Romance. Fated Mates. Enemies to Lovers. Revenge. Grumpy FMC. Alpha MMC. Virgin MMC.
Would I recommend this book? Yes. I recommend Gena Showalter's books to Paranormal Romance/Fantasy readers. Gena will forever be one of my favorite authors, and I will always auto-buy her books.

This post contains affiliate links you can use to purchase the book. If you buy the book using that link, I will receive a small commission from the sale. It will help sponsor future giveaways but costs you nothing extra. You can read the full disclosure underneath the Privacy Policy.
---
---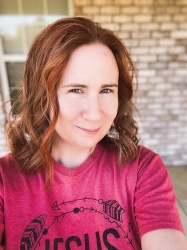 Latest posts by FranJessca
(see all)