ARC Review: 'The Reluctant Countess' by Wendy Vella
January 15, 2013
I received a complimentary copy of the book from Netgalley, the publisher in exchange for an honest review. This does not affect my opinion of the book or the content of my review.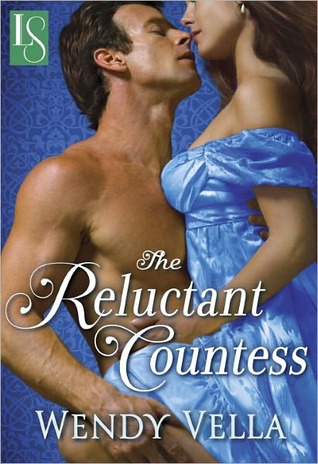 The Reluctant Countess
by
Wendy Vella
Published by
Loveswept
on January 14, 2013
Genres:
Historical Romance
Format:
eArc
Source:
Netgalley, the publisher
Goodreads
Purchase at
Amazon
|
Apple

From rising romance star Wendy Vella comes a Cinderella story of whirlwind passion between a dashing earl and a beautiful countess—and the secret that threatens to tear them apart. Regal, poised, and elegant, Sophie, Countess of Monmouth, is everything that a highborn lady should be. But Sophie is hiding a past that is far from royal. When Patrick, Earl of Coulter, realizes that her story doesn't add up, he resolves to find out the truth of what Sophie and her sister-in-law are concealing. Although Sophie has every reason to avoid him, the handsome and charismatic Patrick awakens something wicked deep within her soul . . . a powerful need that Sophie must stifle in order to protect her place in society. Despite Sophie's humble background, the raven-haired beauty has won Patrick's heart. But what Sophie needs now is an ally. Viscount Myles Dumbly, the disgruntled former heir of Monmouth, is determined to expose Sophie as a fraud to recapture his lost inheritance. Soon Patrick is drawn into a fight for both their lives. Somehow he must find a way not only to rescue Sophie from poverty once and for all, but to keep her in his arms forever. Includes a special message from the editor, as well as excerpts from these Loveswept titles: The Escape Diaries, The Devil's Thief, and The Magic.
My Review
"The Reluctant Countess" is from the upcoming new Author, Wendy Vella, who definitely makes a great and memorable entrance into the regency historical romance genre .  I fell in love with her writing style and the characters she wrote in "The Reluctant Countess".  Wendy actually made me feel like I was back in that time frame and how I wish some guys from this era would take notes from how men should treat women.  (*just saying*)
Sophie, Countess of Monmouth, is trying everything to keep her secret from coming out, but it is kind of hard when you have the sexy Earl of Coulter, Patrick, always there asking questions and making her feel flustered.  Sophie has a deep secret and with the help of her sister-in-law, she is trying everything to have it from coming out during the season.  The Earl knows something is up with the Countess and it is up to him to find out what it is….although in the meantime, he is finding it is hard to resist Sophie and when the truth finally comes out, he wants to be there for her and protect her.
Sophie is not only dealing with keeping her secret from coming out, but trying to keep her brother and herself safe from her past.  She also has the Viscount to worry about, who he feels he was tricked out of getting what he deserved.
"The Reluctant Countess" takes you into the world of where romance can overcome anything, especially when two characters come from different classes.  Wendy gives you a different kind of Cinderella story that will have you wanting that happily ever after for the characters and wanting to find out who wants Sophie killed.
I loved Patrick for his determinedness to win over Sophie even when he found out the truth.  He definitely loved her from the beginning, but just took him a minute to find it out for himself.  Sophie had a little trouble trusting Patrick, but she had her reasons for what she went through.
I also enjoyed Wendy's secondary characters who kept a very interesting storyline for themselves as well.
I look forward to reading more books from Wendy Vella in the near future.  This regency romance will have you wanting your own Earl of Coulter…at least I know I do now.  =)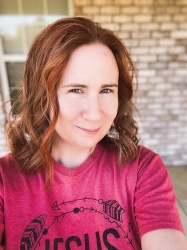 Latest posts by FranJessca
(see all)