ARC Review: 'The Sacrifice' by Shantel Tessier
April 10, 2023
I received a complimentary copy of the book from the blog tour host in exchange for an honest review. This does not affect my opinion of the book or the content of my review.
This book may be unsuitable for people under 18 years of age due to its use of sexual content, drug and alcohol use, and/or violence.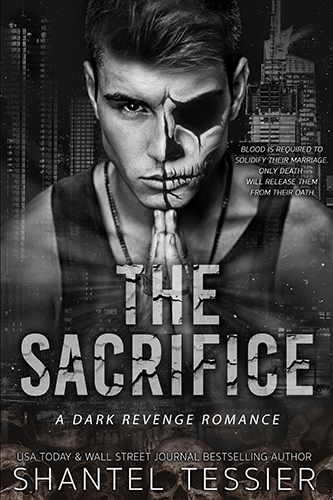 The Sacrifice
by
Shantel Tessier
Published by
Self-Published
on April 6, 2023
Genres:
Dark College Romance
,
Dark Romance
Format:
eArc
Source:
the blog tour host
Goodreads
Purchase at
Amazon

HIS LADY
A Lord is to marry after he graduates from Barrington University, an elite college for the rich. A Lady's job is to help him fit into a world unaware of his secret society. The Lord does not get to choose who he spends the rest of his life with. But there is always an exception to the rule. And I just so happen to be his.
I VOW. YOU VOW. WE VOW.
I was to wed a Lord of my parents' choosing. Wealth can't buy you everything, or I would have had freedom years ago. Instead, my strict parents made sure I lived a dull life in a mansion resembling a prison.
But on my wedding day, I was handed over to another man—an even more ruthless Lord that my family hated.
Tyson Riley Crawford only wanted me for his revenge. I'm nothing more than a debt to be paid. I didn't have a say in the matter. So when I said my vows before the congregation, I knew I'd break them. Consequences be damned.
Too bad I underestimated my husband and didn't realize he was more determined to punish me than I was to succeed at escaping. He'll make me choke on those words I used to bind myself to him.
Yet even he couldn't have seen what our future held. Ultimately, we're all just pawns in a game that none of us can win unless you're willing to pay the ultimate sacrifice … and even that may not be enough.
---
The Sacrifice is a complete standalone but is set in the same world as The Ritual and The Sinner. You do not need to read the other books before you read this one, but as someone who read both books, I do recommend reading them. You'll miss out on reading Ryat and Sin's books and learning their story about the Lords. You'll also miss being introduced to Tyson Crawford.
Storyline/My Thoughts: I've wanted to read Tyson Crawford's book since he was introduced in Ryat's book (The Ritual). I needed to know his story and why he was not doing normal Lord things and was the owner of Blackout, a club that seemed to be where all Lords hung out to unwind, have fun, and cause trouble.
Shantel gave me all my answers about what happened to Tyson and his Chosen. She also gave me a revenge story worth every page of reading.
Tyson is the one that doesn't abide by any rules and does his own thing. This man is not someone to mess with, especially when it comes to being double-crossed. He has every reason to avenge what happened to him. He did have a Chosen at one time, but something happened to her, and now he is given a choice to marry whoever he wants, and he chooses the one person that will help him avenge what was done to him. The issue is his future wife doesn't want to marry him, but she has no choice. The society has deemed it to happen, and it will, even without her family's blessing. Laikyn is the girl forced to marry Tyson, and he will make her life difficult.
Laikyn has been sheltered her whole life, and she was always treated poorly by her family. She's never good enough and finds it strange why Tyson would want her as his wife. She's never experienced anything, and Tyson doesn't ease her into his world and what he wants from her. He wants her complete submission and will do anything to have it, even humiliate her. She's his pawn to be used so that he can get his revenge finally. This is when readers should check their triggers because Tyson is a dominant a-hole to Laikyn.
If you expect a happy, sunny relationship between Tyson and Laikyn, don't get your hopes up. Laikyn will find out quickly that if she doesn't listen to Tyson, she'll be punished. Their marriage is not typical, and I was taken aback by it, but not in the wrong way. Tyson does not do romantic gestures. He's the one you expect to make you kneel and crawl to him, which is what he made Laikyn do several times.
What were my thoughts on Tyson? I loved his character, even if he was the antihero the whole time. If there is one thing I love about an antihero is when they flip a switch, and their love comes out for the FMC. In the case of Tyson, he did in ways where even the FMC was confused. No one touches what is his, and no one gets away with taking her from him. He will unalive everyone in his path to retrieve her. He lived up to what I expected of him and more. Don't mess with Tyson Crawford!
What were my thoughts on Laikyn? I liked her character, but she won't be my favorite. I gave her some leeway because finding out how her family treated her made me feel sorry for her, but she was dense at times, especially at the very end when everything came together. I did like that she had a feisty side of trying to fight back against Tyson at first. She was never going to win when it came to him. I did feel for her character after everything was revealed. Her family is one f**ked up family, is all I'm saying. She definitely deserved a HEA with Tyson.
This book has some dark elements, not as dark as Sin's book, but that's my opinion, and other readers may think this one is darker.
Shantel Tessier again gave me a twisted, f**ked up storyline that made me question my morals, but I had a hard time putting down the book. I needed to know the ending. This was a wild ride of a book, and I know it may not be everyone's type of reading, but for me, I enjoyed it. Even though I need a good Romantic Comedy to help curve all the twisted things, I read in this book. I was questioning myself on some of the kinks that Tyson had in this book and if I actually liked them. Nope, I'm a bigger brat than Laikyn and don't like being told what to do. (Just ask the husband.)
I give 4.5 stars and can't wait to read Carnage. I love how Shantel gives us little snippets on what is next in this world. I need to know more about the Spade brothers. Those brothers are evil incarnate, but I know they have a good backstory on why they are the way they are, and I'm all for finding out.
Standalone/Part of Series: Standalone.
Steam/Spice: 🌶 🌶 🌶 🌶
Genre/SubGenre(s)/Trope(s)/Element(s): Romance. Dark Romance. Revenge Romance. Secret Society. Forced Marriage. OTT J/P MMC. Virgin FMC. BDSM. Praise. Degradation. AntiHero. Touch Her and I'll Unalive You.
Trigger(s)/Content Warning(s): Dub/Non Con. CNC. Shock Treatment. Breath Play/Choking. Rape. (Author has all possible triggers in the beginning of the book. I highly recommend reading it before diving into the book.)
Would I recommend this book? Yes. I recommend this book if you enjoy the Dark Romance subgenre and have read other books from Shantel Tessier or similar authors. If Dark Romance is not your jam and you have many triggers, this book may not be for you.
P.S. Don't be one of those readers who judge others for reading Dark Romance, either.

---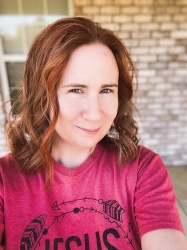 Latest posts by FranJessca
(see all)