ARC Review: 'The Tease' by Lauren Blakely
August 30, 2023
I received a complimentary copy of the book from the author in exchange for an honest review. This does not affect my opinion of the book or the content of my review.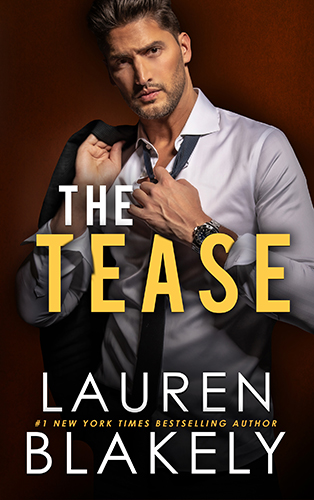 The Tease
by
Lauren Blakely
Series:
The Virgin Society #3
Published by
Self-Published
on August 30, 2023
Genres:
Contemporary Romance
Format:
eArc
Source:
the author
Goodreads
Purchase at
Amazon

I swear I'm a good girl.
I didn't go to the exclusive, after-hours masquerade to kiss my dad's best friend. I didn't even know who the masked man was when he touched me like I was his every fantasy.
But when I learn exactly how off-limits my new lover is, I do my best to avoid him the next time. Except, he has his sinful sights set on me, even when he discovers who I am. Just one time, he whispers. Then we'll pretend this never happened.
Seems the enigmatic, gorgeous single dad I've known by day is a very dirty man after dark.
What's a good girl to do?
Say yes and walk away in the morning, keeping our secret.
Especially when I learn the next day my father's best friend is my brand new boss.
---
I'm in my Lauren Blakely Era because The Tease is the fourteenth book I've read from her this year, and I'm not stopping any time soon since she has a massive backlist I need to get through. Lauren's books have the right amount of funny moments, steamy times, and the happiest of happily ever afters, which I crave in my romance books. The Tease was not any different, but it did have emotional moments. 
The MMC, Finn Adams, is a newly divorced single father who is a successful businessman who hasn't been out on a date or party in a while and gets invited to The Scene, an exclusive after-hours masquerade. He immediately has an instant attraction to the beautiful young woman playing piano at the event. The FMC, Jules Marley, is the piano player he meets, and he decides to talk to her. They have one moment of passion together that has him thinking about her afterward. He wants to see her again and invites her to have a moment with him again at another masquerade event, even though they don't know each other's names or what they look like under their masks. Later on, though, Jules discovers who her masked man is, and now she's faced with the complication of seeing him again because of their connections outside the masquerade. 
What did I love most about Finn and Jules's story? First, Finn Adams won me over immediately when I read his POV and how he was all for being with Jules despite the complications of having a relationship with her. He wasn't going to give up so easily, and he was willing to prove it, and he did in Paris when they were sent there for their jobs. I loved Finn even more when I read his interaction with his son, Zach. The sweetest moments in the book were with Finn talking about his son and showing pictures of his son to Jules and how Jules was all for it. She loved seeing and hearing about the love that Finn had for Zach. She even was reading the same comics that Zach was reading in the book after learning his interests.
I love Jules's character, too, and how driven and determined she was when it came to her career and when it came to exploring and learning things with Finn when they weren't trying to stay away from each other. She didn't have that with her ex-boyfriend, who chose to judge her for things that she found enticing, especially in the bedroom. I felt for Jules when I learned what happened to her sister, and there was one particular scene, which was a tearjerker moment for me, and it involved her father. This book does touch on some heavy topics, one of them being the loss of a loved one.
I'm not normally a fan of instant love connections, but when Lauren writes it, I don't mind, and it's all due to how the characters meet and the setting. In the case of Jules and Finn, they meet at a masquerade event and don't know each other, and the event allows people to disguise themselves and live out fantasies, such as role-playing, etc. One of my favorite reactions to Jules in the book is when she finds out that her masked man, Finn, has a different side of him in the bedroom that no one gets to see but her and she enjoys every minute of it. No wonder why she couldn't stay away from him.
One small thing that almost upset me when reading the book involved another character giving Jules advice about her relationship with Finn. I even had to tell my husband about this issue. Fifteen years of marriage and my husband has dealt with me whenever I need to vent or talk about a book I'm reading. He tends only to nod, smile, and sometimes give a shocked look when it involves certain things I discuss with him, and I'm thankful he'll listen to me vent about fictional characters and their stories. (Even though he has to remind me several times, they are fictional and not real.) Thankfully, Jules didn't take the advice from that one person, and the story was redeemed. I was proud of Jules for going with what she thought was right for her, and Finn was right there with her on whatever she decided.
Overall, this is another great read from Lauren Blakely, and I want to read more Single Father romances like this one.
---
Story Rating: ⭐️ ⭐️ ⭐️ ⭐️.5
Steam/Spice Rating: 🌶 🌶 🌶
Standalone or Part of Series: It's part of the Virgin Society series and can be read as a standalone since each book follows new characters. But, if you like me and like reading in order, start with book one, The RSVP (Harlow and Bridger's story, who appear as secondary characters in this book). 
Do I recommend this book? Yes. I recommend this to readers who love romance books with the tropes listed below. I also recommend this book if you enjoy books that don't have a third-act break-up scene because this one doesn't.
Genre/SubGenre(s): Romance | Contemporary Romance
Trope(s)/Element(s): Single Father | Age Gap | Father's Best Friend/Best Friend's Daughter | Instant Love/Attraction | Secret Identities | Role Playing | Forbidden Romance | Millionaire/Billionaire MMC | Possessive & Pleasure Dom MMC | Virgin FMC

This post contains affiliate links you can use to purchase the book. If you buy the book using that link, I will receive a small commission from the sale. It will help sponsor future giveaways but costs you nothing extra. You can read the full disclosure underneath the Privacy Policy.
---
---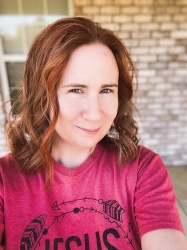 Latest posts by FranJessca
(see all)