ARC Review: 'The Tryst' by Lauren Blakely
April 5, 2023
I received a complimentary copy of the book from the author in exchange for an honest review. This does not affect my opinion of the book or the content of my review.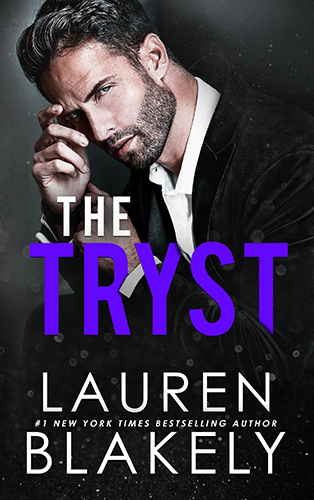 The Tryst
by
Lauren Blakely
Series:
The Virgin Society #2
Published by
Self-Published
on April 5, 2023
Genres:
Contemporary Romance
Format:
eArc
Source:
the author
Goodreads
Purchase at
Amazon
|
Barnes & Noble

Some men are just off-limits. Like your ex-boyfriend's father.
But when I met the sexy, powerful older man shortly after my business school graduation, he was simply the seductive stranger I wanted to notice me, and he sure did. Fast forward a few months later, when my college ex – now a good friend – introduces me to the person he looks up to most…his father.The man I spent that one hot night with.I should stay far away from the commanding business mogul. But my ex and I are planning a charity fundraiser that involves late nights at his dad's penthouse in Manhattan.Nights where he can't stop looking at me with desire in his eyes that matches my own. I try to resist him, playing the good girl in the city…mostly.He's the perfect gentleman…until he comes knocking on my door and tells me exactly what he wants to do to me. And I say yes.Stealing nights with him like this is supposed to be wrong, but it feels so right. And when he saves the day to protect his son at the fundraiser, my heart wants him as much as my body does.
Can we ever be more than just a tryst?
---
If you are a romance reader who loves the following tropes: One Night Stand, Ex-Boyfriend's Father, Single Father, Age Gap, and Forbidden, you'll enjoy the latest in Lauren Blakely's The Virgin Society series. You may also fall head over heels for the MMC in The Tryst. I know I did. 
Storyline/My Thoughts: I'm a sucker for age-gap romances and have been since my twenties. Now, in my late thirties (about to be forty this year), it doesn't bug me when the FMC is younger than me or the fact the MMC is around my age. The FMC, Layla, in The Tryst, may be younger, but she is mature for her age, and I loved her character. This young woman went through a traumatic event when she was younger that still affects her. She had to grow up fast and deal with what happened, especially when she comes from a wealthy family, and it was in the news. Her mother wants her to work for her at her mother's company, but Layla wants to do her own thing. She wants to make her own name in the world, and she does after she finishes graduating from business school. Layla was an inspiration after reading her story and everything she had to overcome and making a name for herself under a different name for her business ventures. She may be my favorite FMC ever that Lauren Blakely has written. 
In comes the MMC, Nick, when Layla meets him in Miami at a conference, and she has a one night with the sexy, seductive stranger she flirted with, but he already had eyes for her the second he saw her walking around in her dress. It was an instant magnetic connection between the two, where they were pulled together no matter what, and I loved how they met and couldn't stop seeing each other, even after they stated it was only for one night. Layla and Nick have secrets they are keeping from each other, but they know they must eventually tell those secrets.
One of many reasons I loved reading The Tryst was the communication between Layla and Nick. Yes, they had secrets from each other, but those secrets are revealed in an unexpected twist that puts them both on the spot. They both may have been upset initially but handled it well afterward, communicating. Communication is the key to any relationship. Nick had insecurities about his secret because he didn't know how Layla would handle it, and Layla didn't want sympathy from Nick for what happened in her family's past.
What did I love about Nick when reading his POV? Where should I start? The way he couldn't stop thinking about Layla after their ONS and how he kept commenting on her videos online, and even the things he did in the bedroom with her made him a downright unforgettable MMC. I loved Nick, especially with how he handled the ONS with Layla and found out she was a virgin. He didn't freak out, and he took care of Layla. Don't even get me started at the ending, where I about bawled my eyes out, and what a sweet gesture he did for Layla. No spoilers here from me. This man is everything. Layla is one lucky gal to have him in her life.
Layla doesn't only have Nick; she has a friend group that has been there since day one with her and supported her in every aspect of her life, personal and career. I loved this friendship group and can't wait for the next book in the Virgin Society series, especially with who is getting their book next. =)
I give the second book in this series 4.5 stars. This series is definitely fulfilling some of my favorite tropes that I love in Contemporary Romance books. Thanks to Lauren for also giving readers little snippets of how Harlow and Bridger are doing from The RSVP in The Tryst. I love getting updates from previous couples.
Standalone or Part of Series: It's part of the Virgin Society series, but each book can be read as a standalone.
Steam/Spice: 🌶 🌶 🌶
Genre/SubGenre(s)/Trope(s)/Element(s): Romance. Contemporary Romance. Age Gap Romance. One Night Stand. Ex-Boyfriend's Father Romance. Single Father Romance. Forbidden Romance. Virgin FMC.
Would I recommend this book? Yes. I recommend this to readers who love Lauren Blakely's books and readers who also love the following tropes in Contemporary Romance: Age Gap, Ex-Boyfriend's Father, One Night Stand, and Single Father. If you have not read any of Lauren Blakely's books, check out this book that can be read as a standalone, or may I suggest her whole backlist? Yes, she's written many MF stories and also MM stories.
Favorite Quote(s): "All day I've thought about this mouth." She tilts her head. "Just kissing it?" Holy fuck. Her dirty mind.
"If I stay here any longer, I won't leave. I'll toss you over my shoulder and kick down the door, then spend the night showing you exactly what I think of you."

This post contains affiliate links you can use to purchase the book. If you buy the book using that link, I will receive a small commission from the sale. It will help sponsor future giveaways but costs you nothing extra. You can read the full disclosure underneath the Privacy Policy.
---
---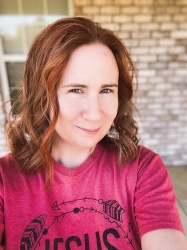 Latest posts by FranJessca
(see all)