ARC Review: 'Vampires Never Cry Wolf' by Sara Humphreys
March 3, 2015
I received a complimentary copy of the book from the publisher in exchange for an honest review. This does not affect my opinion of the book or the content of my review.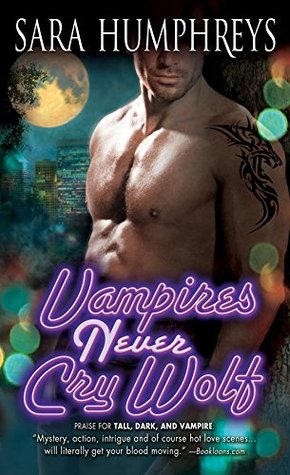 Vampires Never Cry Wolf
by
Sara Humphreys
Series:
Dead in the City #3
Published by
Sourcebooks Casablanca
on March 3rd 2015
Genres:
Paranormal Romance
Format:
eArc
Goodreads
Purchase at
Amazon
|
Apple

Sadie Pemberton is the DJ at the hottest vampire club in New York City, and she loves her freedom almost as much as she hates werewolves. She has no desire to tie herself to anyone for eternity—even the deliciously sexy Killian Bane—werewolf prince and heir apparent who has been sent to patrol the city.
But Sadie bears the mark of the moon—the mark that Killian has been looking for, the mark that's meant to reveal his perfect mate. How can the fates be so cruel? Even more importantly, how is he ever going to change her mind?
My Review:
I'm adding yet another favorite male character to my long list of book boyfriends I have accumulated throughout the years of reading. Killian from Vampires Never Cry Wolf has even manage to reach the TOP 5 position of the Book Boyfriend list due to his  alpha-like sexy qualities that I find very irresistible. (Sorry hubs…LOL)
From the moment he was introduced in the Dead in the City series, I knew he was going to win my heart over. Yup…the minute I was able to read his POV in Vampires Never Cry Wolf I knew I was done for. Dang it! I already have enough Book Boyfriends as per my already jealous husband…who I have to keep reminding my book boyfriends are fictional.
Enough about that sexy werewolf prince though, and let's move on to what I loved most about Vampires Never Cry Wolf because believe me I could go on and on about Killian.
Sara Humphreys books are always addicting to read and hard to put down because of the characters she writes every time and the storyline she creates for each book. The minute I started reading Vampires Never Cry Wolf I knew I was not getting anything else done for that day. Everyone had to fend for themselves in my house because this Book Lovin' Mama was determined to read this book to beginning to end.
Sara always puts each character with their perfect mate and let's just say in Vampires Never Cry Wolf, Sadie and Killian are the perfect match. (even though I'm jealous over Sadie getting Killian)
Although, in the world of the supernatural Sadie and Killian should never be together. A Vampire and Werewolf Prince together are against all the rules of the supernatural world they live in. Unfortunately, life definitely has a way of changing the rules a bit for two species who are meant for each other. It won't be easy for either one them….because one is denying the connection, while the other is more determined to ever to prove they are meant for each other.
In the meant time since there are werewolves moving into NYC, not everyone is happy about it. In comes the craziness of the story. Be prepared for twists and turns on figuring out who is behind threatening the werewolves in town and the crazy world wind tension between Vampire and Werewolf Prince. I loved trying to figure out who was the bad guy in this book…and it happened to be the one person I didn't pick to be it. (Twists and turns..I'm telling ya)
What I love most about Sara's stories is how she has previous characters and soon-to-be next characters getting in the story interacting between the two main characters. I love getting to know everyone. I also love getting the POVs of two characters.
I give the third book in Sara Humphreys series, 5 stars and highly recommend it to Paranormal Romance readers out there. If you haven't read this series yet, I highly recommend you do.
Each book is amazing in the series…but I have to say Sadie and Killian have now become top favorite couple in the series so far. Killian…TOP FAVE Male character from all of Sara's books. I wish I could have more of him. *sigh*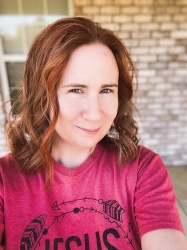 Latest posts by FranJessca
(see all)