Blog Tour + ARC Review: 'Merciless Saints' by Michelle Heard
April 26, 2021
I received a complimentary copy of the book from the blog tour host in exchange for an honest review. This does not affect my opinion of the book or the content of my review.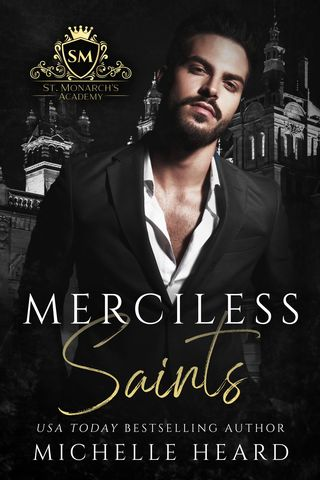 Merciless Saints
by
Michelle Heard
Published by
Self-Published
on April 26, 2021
Genres:
Romantic Suspense
Format:
eArc
Goodreads
Purchase at
Amazon

At St. Monarch's Academy, you're either a predator, a pawn, or prey. It's the only neutral territory where heirs of the wealthiest rival crime families learn underworld skills.

Alliances are made. Loyalty is owned. Love is taken.

As the best protector in training, I will be paired with the top assassin.
Because I'm unbeatable, everyone fears me.
Even her, Winter, Mafia Princess of the Hemsley family.
Every time she looks at me with fear in her eyes, desire burns through my body. When she doesn't back down it only makes exhilaration rush through my veins.

Training with Winter comes at a price. The more time I spend with her, the more I want to claim her for myself.

When blood is shed, it's up to me to protect Winter, and it places her at my mercy. Perfect for a predator like me.
But there's a price to pay for my protection, and the only payment I'll accept is her body, heart, and soul.
---
I was a fan of Michelle Heard's Trinity Academy already, so I was excited to read her new St. Monarch's Academy series. This series is a Romantic Suspense/Mafia Romance. Be prepared because this book has a lot of emotions to it. It's one of those books that will put you through the wringer.
Female Protagonist: Winter (aka Blood Princess) is the oldest of the Hemsley Family. She is looking forward to going to St. Monarch's Academy to become a Custodian to her younger brother, who will run the family's diamond smuggling business. She wants her revenge on the family that assassinated her mother and almost killed her when she was younger. I felt for Winter's character because of everything she went through in this book, but she's not a damsel in distress.
Male Protagonist: Damien Vetrov is a Custodian. He's one of the best Custodians that is trained to protect an Assassin. He already has plans to work with Carson Koslov, who is a trained Assassin. Damien's brother Demetri Vetrov already works with Carson's brother Alexei Koslov. I would describe Damien as being a big-time alpha male, and I loved his character. He won me over immediately.
Storyline/My Thoughts: I love books that have dual POVs, and that is what Michelle Heard does for this book. I got to read both Winter's and Damien's POV, which made me fall hard for both characters. You get past moments with the characters, too, which tells readers what they went through before they met each other at the St. Monarch's Academy. Winter already horrifically lost her mother, and she wants to prevent anything from happening to her younger brother, so she decides to become a Custodian and train at St. Monarch's Academy. The academy is supposed to be a neutral ground where no one from rival families kills each other. Winter will prove to everyone at the academy that she is not a timid damsel in distress. She's a fighter, and I love heroines that can hold their own. Damien meets his match with Winter, which makes him fall for her hard (even though he will deny it at first.) Damien can't afford distractions, but with Winter, he will make an exception.
I don't want to give away anything in this book, but be prepared because it has many twists and turns in it. One scene alone left me in shock, and I was not expecting Michelle have the story go that way. I still can't get over the scene. This book is a Mafia Romance, so that it will be full of dark and dangerous scenes. This book has a lot of action in it, but it does have steamy scenes, too. 🙂
The only thing that bothered me was the ending and how quickly it ended. I wanted more action-packed scenes with Winter getting her revenge. She deserved the revenge. Other than that, the book was terrific! ? I give it 4.5 stars, and I'm looking forward to the next book.
Standalone or Part of Series: It's part of the St. Monarch's Academy series, but each book can be read as a standalone.
Steaminess: ⭐️ ⭐️ ⭐️ ⭐️
Trope: Mafia Romance; Enemies to Lovers; Instant Love (somewhat, although the characters will deny it.)
Would I recommend this book? Yes. If you enjoy Romantic Suspense and Mafia Romance, you'll enjoy this book. I'm counting down to the next book in the series.

---
---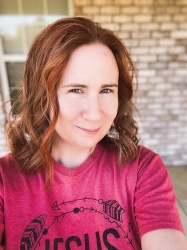 Latest posts by FranJessca
(see all)