Blog Tour: 'Ride Rough' by @laurakayeauthor (#Review + Excerpt + #Giveaway)
April 17, 2017
I received a complimentary copy of the book from the publisher in exchange for an honest review. This does not affect my opinion of the book or the content of my review.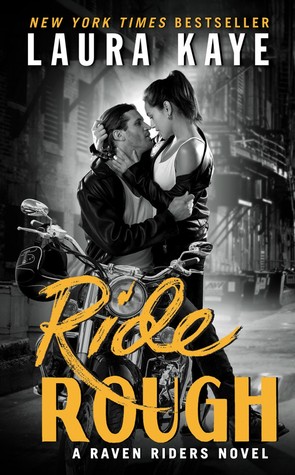 Ride Rough
by
Laura Kaye
Series:
Raven Riders #2
Published by
Avon
on April 25th 2017
Genres:
Contemporary Romance
Format:
eArc
Goodreads
Purchase at
Amazon
|
Apple

Brotherhood. Club. Family.They live and ride by their own rules.These are the Raven Riders...
Maverick Rylan won't apologize for who he is—the Raven Riders Motorcycle Club Vice-President, a sought-after custom bike builder, and a man dedicated to protecting those he loves. So when he learns that the only woman who has ever held his heart is in trouble, he'll move heaven and earth to save her.
Alexa Harmon thought she had it all—the security of a good job, a beautiful home, and a powerful, charming fiancé who offered the life she never had growing up. But when her dream quickly turns into a nightmare, Alexa realizes she's fallen for a façade she can't escape—until sexy, dangerous Maverick offers her a way out.
Forced together to keep Alexa safe, their powerful attraction reignites and Maverick determines to do whatever it takes to earn a second chance—one Alexa is tempted to give. But her ex-fiancé isn't going to let her go without a fight, one that will threaten everything they both hold dear.
My Review
There's no denying how much I adore the world, the setting, and characters that Laura Kaye creates in her Raven Riders series and even Hard Ink series. First off, I may have been raised in Florida, but I was born in Baltimore, Maryland and I really enjoy stories that pertain to my home state.
Ride Rough is all about the sexy Raven Riders Motorcycle Club Vice President, Maverick Rylan, who I adored in the first book. He is a major protector, especially when it comes to someone he loves. Seriously, to me is the biggest turn on and why I really enjoyed getting to know Maverick in this book. He had his heart broken by his ex-girlfriend who he loved dearly, but because of his protective nature and loving personality he doesn't let her go that easily.
Alexa Harmon is the girl that broke his heart. She's engaged to a big wig guy who is friend's with the town's mayor, but her world is not what it seems to be. It's going to come falling down, but the one person to help her pick it back up will be her ex-boyfriend who would do anything to help her.
Seriously, if I was Maverick I would've moved on, especially when his heart was broken. He's the guy that has been with the Raven Riders for years and he would do anything for his brothers, which makes him want to do anything for someone he loves. He's been through the rough life and so has his mom. He has ever reason to be protective to anyone who loves.
First off, if you haven't read the first book I highly recommend you do because you don't want to miss out on meeting Maverick and also reading Dare and Haven's story. You probably could read out of order, but personally you would miss out on some drama from the first book because Laura does mention what happens, but wouldn't want to read it first hand? I know would.
I really enjoyed Ride Rough. It hits hard with some rough moments between certain characters. You may want to hit a certain character, while reading this book, but try to restrain yourself because that character is not really real.
Sometimes I didn't click with Alexa, like I did with Haven in the first book. Alexa wanted the perfect life and ended up leaving an amazing guy for a guy that had secrets. I don't know how I could leave a guy like Maverick, especially with reading a certain scene in the past about the guy. Yup…Maverick is a keeper.
If you enjoyed Laura Kaye's Hard Ink series, you'll definitely enjoy the Raven Riders series too.
I give this book 4 stars and highly recommend it to Contemporary Romance readers out there.
I look forward to the next book in the series even more after reading this one. I can't get enough of the Raven Riders Motorcycle Club. They are a big family that take care of each other no matter what. 🙂 You may even get a little bit of the Hard Ink guys being mentioned in the story, which is always a plus.

---
New York Times and USA Today bestselling author Laura Kaye brings you the second title in her Raven Riders Series, RIDE ROUGH. A sexy romantic suspense, you might've first met the Ravens in the Hard Ink world, but this series about a different kind of a motorcycle club with a protective mission stands on its own and is even sexier, edgier, and grittier! The Raven Riders Series takes you on a new adventure and kicks it into overdrive! Order your copy of RIDE ROUGH today!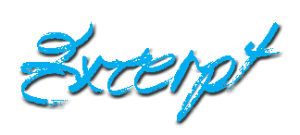 It was one of Maverick's favorite dreams.
He and Alexa had gone up to Swallow Falls in Western Maryland for a weekend getaway and were staying in one of the mini cabins at the state park. After a day of hiking and swimming and picnicking outside, they'd come back to their cabin tired and ready to crash, but getting naked for showers had sidetracked them for hours. And even once they finally fell asleep, Maverick was hard and ready every time he woke up, and he took her again and again, falling asleep still buried inside her . . .
And fuck if he wasn't ready right now.
He burrowed his face in Alexa's soft hair and banded his arm around her stomach. His hand filled with the soft mound of her breast. He pulled her back against his chest and ground his erection against the swell of her ass.
"Maverick," she moaned.
Hell, yeah. He nuzzled her neck, kissed her there, tasting and nipping and sucking. God, he needed in her. "Fuck, Alexa," he whispered.
Her hand gripped his. "Maverick."
He rolled her under him and crawled on top of her, his body falling into the cradle of her spread thighs.
"Uh, Maverick."
He frowned and kissed her jaw, her cheek, her mouth. It was the kiss that did it. Something wasn't right. The memory playing out in his sleep-fogged mind didn't feel like the reality confronting his physical senses. His eyes blinked open. And he found himself lying on top of Alexa. Not in the cabin at Swallow Falls years before. In the gray morning light of his house. Her wide hazel eyes stared up at him.
He reared off of her in an instant. "Fuck," he said, coming to stand by the couch. Alexa looked stunned—and so fucking sexy that Maverick barely resisted crawling back on top of her. She lay on her back in his clothes, on his couch, her knees drawn up and falling out, her hair sleep-mussed and sexy. Jesus. He adjusted himself, unable to hide his raging hard-on, and scrubbed at his face. "Goddamn dream. I'm sorry, Alexa. I didn't mean to do that."
"You . . . you were dreaming. Of me?" she whispered.
His gaze narrowed. "Don't ask a question you don't want the answer to."
---
And don't miss all the books in the Raven Riders Series!

HARD AS STEEL now available
RIDE HARD now available
RIDE ROUGH coming April 25th, 2017
RIDE WILD coming October 31st, 2017

a Rafflecopter giveaway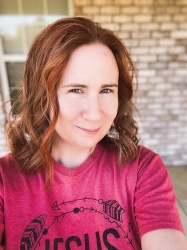 Latest posts by FranJessca
(see all)