Book Lovin' Mamas Monthly Round-Up: September 2017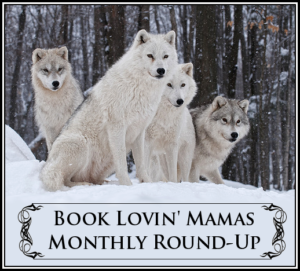 Graphic designed by Sapphire Designs
If you missed out, here's a Round-Up on Book Lovin' Mamas September posts…..
~*~*~*~*~*~*~*~*~*~*~*~*~*~*~*~*~*~*~*~
Our FEATURE Posts
None for September 2017
---
Reviews
---
So what is up for October 2017
It's finally Autumn season, but really in Florida we do not go through the Autumn season. We did have the love bug season, which is what my SUV is covered in and hopefully I can get cleaned soon. Although, it was a little cooler last night, which made it nice to have our windows open. So what is up for October at Book Lovin' Mamas…more reviews to post and if we have some time between soccer tournaments, dance and gymnastics classes, and fall festivities, we may have one big giveaway for Halloween for our followers. It all depends on our schedule and this Book Lovin' Mamas free time to gather up the giveaway items. Lil' Sidekick may be tasks with the giveaway. We have some books to giveaway and some other items.

I guess I should type a bio here. I'm FranJessca or Fran for short. I'm the owner of Book Lovin' Mamas and main Reviewer. I've been reviewing books since I got out of the Navy in 2011. Now 8 years later, I'm still reviewing, but this time with my youngest sidekick.
When I'm not reading and reviewing, you can find me at my day job during the week and on the weekend taking care of our little farm.

Latest posts by FranJessca (see all)