Review: 'The Mermaid Catches Her Mate' by Jax Cassidy
September 11, 2017
I received a complimentary copy of the book from the publisher in exchange for an honest review. This does not affect my opinion of the book or the content of my review.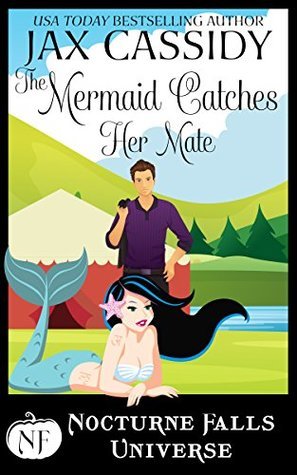 The Mermaid Catches Her Mate
by
Jax Cassidy
,
Kristen Painter
Series:
A Nocturne Falls Universe story
Published by
Sugar Skull Books
on May 23rd 2017
Genres:
Paranormal Romance
Format:
eArc
Goodreads
Purchase at
Amazon
|
Apple

Luna Matsya is a local celebrity as a trendsetting hairstylist, but she'd prefer to spread her fin in a nice body of water rather than make a big splash around town. She's starting to believe that her ability to live and walk among mortals is more of a curse rather than a blessing. Especially now that the flashy tent from a touring magic show is blocking her lake. Where's a mermaid to swim when the slightest mistake can put her in the spotlight?
Ace Conall is infamous for his daring tricks and he plans to make history with an epic illusion before taking a lengthy hiatus. This is a chance for him to finally feel at home after harboring a secret that may be the greatest magic act never revealed. What he hadn't expected was falling for a smart-mouthed siren tangled up in his plans.
My Review
I'm back to reading and finally can catch up on some reviews that I missed out on. I'm so glad to be back in the Nocturne Falls Universe because I definitely needed my favorite fictional town again in my life.
The Mermaid Catches Her Mate is my first book I've read from Jax Cassidy and her addition to the Nocturne Falls Universe was definitely an enjoyable book. Unfortunately, I did have some minor issues with the book, but that did not stop me from reading it. Some items I did enjoy about this book were how Jax included some of my favorite places in Nocturne Falls and previous characters. (I'll say it many times, but I really love this fictional town) I enjoyed the world building of the characters, especially with some of the secondary characters. I also enjoyed some of the storyline that Jax created for the characters.
One of the minor issues was really with the main characters and how they didn't click as well for me. They didn't have the spark. I did like them individually though. Luna being a beautiful mermaid/hairstylist. Ace being an illusionist/immortal being. Paranormal creatures that are definitely opposite of each other, especially with personalities. Maybe it would've been better if their story was a little longer and maybe I would've felt the connection more between the both. Sometimes the story between them both felt confusing. It also didn't help, when they kept secrets from each other. I wish they would've not been secretive. They both deserve happiness and I think that is what confused me with them both because it took them so long to realize it. I was so frustrated with the ending too and what happened between the two.  I won't go into any details on it.
Now, I may have not liked these characters connection, but that didn't stop me from reading the book at all. Let me also mention that Jax threw in an antagonist in the story, but that part of the story was short and ended pretty quickly. It was not the focal point of the story at all, but it did make the book interesting.
Although, I give this book 3 stars, I do recommend it to readers out there that have enjoyed the Nocturne Falls Universe series and also readers of Jax Cassidy. This was my first book by Jax, but it won't be my last. I definitely want to read other books she's written.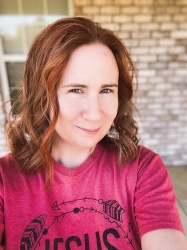 Latest posts by FranJessca
(see all)