RDB & Review: 'Like the Wind' by J. Bengtsson
April 16, 2019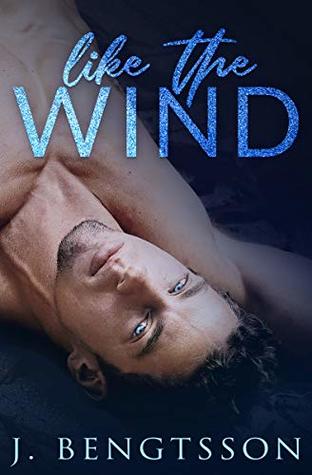 Like The Wind
by
J. Bengtsson
Published by
Self-Published
on April 16, 2019
Genres:
Contemporary Romance
Format:
eArc
Goodreads
Purchase at
Amazon
|
Google Play

Prepare to laugh, cry, and fall in love with this enthralling new romance from J. Bengtsson
When a letter from his supposedly deceased mother finds its way into his hands, life changes in an instant for international pop star Bodhi Beckett. Reeling from the deception of those closest to him, Bodhi spirals out of control and is sent to a secluded mansion in the coastal mountains of Southern California for some rest and relaxation. But the retreat proves to be anything but relaxing when a raging wildfire sets the landscape around him ablaze. While escaping the flames, Bodhi rescues Breeze, a quirky, pet-loving woman, and together the two fight their way to safety. In the aftermath of the fire, Bodhi and Breeze hit the road to uncover the truth about his family. What neither of them expected is to forge a powerful connection that will change their lives forever…but can it survive the real world, or will it disappear like the wind?
My Review
Like the Wind by J. Bengtsson originally debuted as an Audible Original and now it's officially released as an ebook April 16th. I listened to Like the Wind whenever I was not able to read the book, and it didn't take me long to finish the book.
This was the first book I read from J. Bengtsson, and I'll be checking out her Cake series now after reading this book. I was laughing quite a bit with this book due to the characters. The male character Bodhi Beckett is apart of a boy band, and his life is about to be turned upside down, so he ends up doing things he usually wouldn't do, and his manager/father sends him away on a retreat to regroup for a while. Unfortunately, he ends up in a California wildfire and has to flee the retreat and ends up saving a young woman along the way with some strange creatures. The woman who goes by Breeze is going to teach Bodhi quite a bit about life. Although, they will banter with each other quite a bit and she may even make him deal with listening to country music and dealing with her parents in a retro house. These two together are funny together.
I love when books include characters that are different from each other, and that is what Bodhi and Breeze are in this book. Bodhi is a boy band wonder/former child star, and Breeze is a hair stylist who also is a bit pet lover. I love opposites attracting in books, and this is what this book is to me. I also enjoyed reading a book that wasn't a rockstar book, but instead a boy band star. J. Bengtsson threw in the mania of teen girls, and even mama's going crazy over boy band starts. Poor Bodhi was dealing with all of that and then Breeze having to deal with it too with Bodhi. I can understand her reluctance on getting with someone like Bodhi though.
Overall, this was a delightful book, and I recommend it. I will be picking up the author's Cake series now after reading/listening to this book.
---
Story Rating: 4 stars
Steaminess Rating: 3.5 stars
Standalone or part of series: Standalone.
Do I recommend this book? Yes.
Will I read other books from the author? Yes.
Tropes/Elements: Opposite's Attract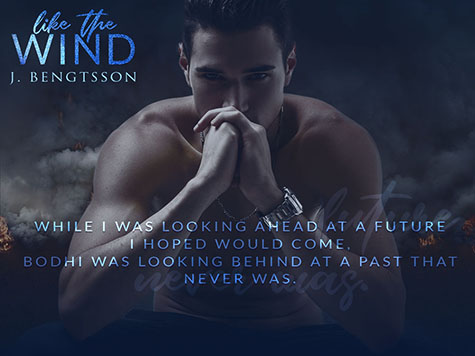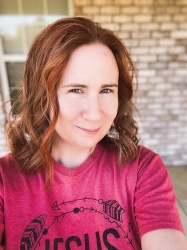 Latest posts by FranJessca
(see all)