Re-Post Review: 'Midnight Sacrifice' by Melinda Leigh
April 1, 2018
I received a complimentary copy of the book from Netgalley in exchange for an honest review. This does not affect my opinion of the book or the content of my review.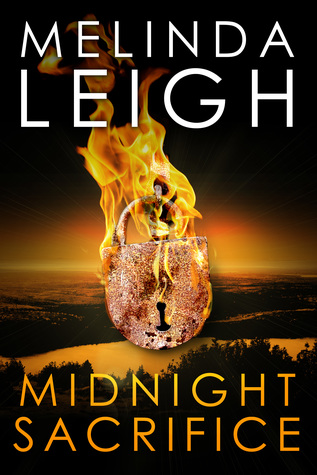 Midnight Sacrifice
by
Melinda Leigh
Published by
Montlake Romance
on April 16th 2013
Genres:
Romantic Suspense
Format:
eArc
Source:
Netgalley
Goodreads
Purchase at
Amazon
|
Apple

2014 Daphne du Maurier Award Finalist
One by one, people are mysteriously disappearing from a small Maine town.
Four months ago, a ruthless murderer killed two people and kidnapped three more, including Danny Sullivan's sister, who barely escaped. Unfortunately so did the killer, vanishing without a trace into the vast wilderness. When the police fail to find his sister's captor, Danny returns to Maine to hunt him down.
He begins his search with another survivor, bed and breakfast owner Mandy Brown, but her refusal to cooperate raises Danny's suspicions. What is the beautiful innkeeper hiding?
Mandy Brown has a secret. But sexy Danny Sullivan, his relentless questions, and the desire that simmers between them threaten to expose the truth. A revelation that puts her family in danger. As more people disappear, it becomes clear the killer is planning another ritual…and that he's circling in on Mandy.
My Review
"Midnight Sacrifice" is the second book to Melinda Leigh's Midnight series and it is a tear-jerker, especially towards the end. I read this book in 2013 for the first time and decided to re-read it in 2018. 🙂
If you have not read the first book, " Midnight Exposure," you definitely should consider reading it before you dive into "Midnight Sacrifice" due to Melinda having the second book pick up after the first book. At least set four months after the first book.
Danny Sullivan's sister is now living back in Pennsylvania with her fiancé, Reed, and she's trying to get on with her life, but her brothers want to find the other culprit that tried to kill their sister. Danny is Jayne's little brother, and he will do anything to protect his sister. He heads back to the small town in Maine to find out what happened to the person who kidnapped and tried to kill his sister. He also wants to find out more about Mandy, the woman he helped back four months ago, and he helped save her friend, Jed.
Mandy though is trying to avoid Danny due to what is happening still in town and with her. The kidnapper that kidnapped Danny's sister is still at large and seems to be threatening Mandy, and she's trying everything to go on with her life. She has her friend, Jed to look after her and help her, but she does not want any help. She wants to run the inn that her mother cannot run right now and take care of her brother Bill.
When people start going missing again, the town begins wondering if the same person who kidnapped Jayne is at yet. Danny will do anything to find that person and bring him to justice, and he will do anything to protect the woman he cannot get out of his head as well. Mandy though has a secret that may drive him away though.
Melinda Leigh did a fabulous job on continuing the story of what is happening in Maine. She gives you a lot of suspense, Celtic rituals (that she goes into detail on explaining), and heated sexual tension. Not in that order of course.
I connected well with both Danny and Mandy in this story. Danny had his issues with what happened to him in the Army and what he continues to deal with due to PTSD is one male character who can get out of a tight jam and is very stubborn. He definitely had an Army stance to him and maybe being prior military myself, I loved getting to know his background. It made him stronger each time he went through something.
Mandy is one strong-willed female character who proved herself to even her closest friends that she could take care of herself. I loved the fact after the incident four months ago; she took it upon herself to start taking care of herself and her family. She even surprised the stubborn, Danny, when they went to the gun range, and she proved she has a better shot than he does. (You go girl!) =)
This is one story that is not for the light-hearted though. You may become attached to certain characters, and you may even start crying thanks to Melinda making your emotions go haywire. I knew I bawled like a baby at the ending of "Midnight Sacrifice." I should have known though that Melinda's story would make me cry. It seems I am always pulling out the tissues with her romantic suspense books.
I give this book 5 stars and highly recommend this book and the first book to romantic suspense readers out there. I recommend reading the first book before this one due to wanting to know fully what happened to the previous characters and why the story has continued.
I look forward to the next book in the series and more books from the talented Melinda Leigh. I will make sure again to have the tissues next to me for the next book before I start reading it. I forgot to have them this time. I have learned my lesson. =)
I received a complimentary copy of the book from the publisher in exchange for an honest review.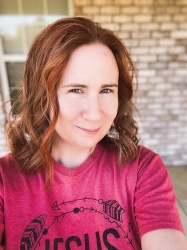 Latest posts by FranJessca
(see all)