Review: '50 Ways to Hex Your Lover' by Linda Wisdom
January 31, 2012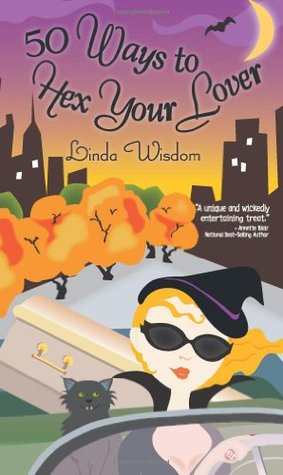 50 Ways to Hex Your Lover
by
Linda Wisdom
Series:
Hex #1
on March 1st 2008
Genres:
Paranormal Romance
Format:
eBook
Goodreads
Purchase at
Amazon
|
Apple

Jazz can't decide whether to scorch him with a fireball or jump into bed with him.
Jasmine Tremaine, a witch who can't stay out of trouble.
Nikolai Gregorivich, a drop-dead gorgeous vampire cop on the trail of a serial killer.
The sizzling love affair between Jazz and Nick has been off-again, on-again-for about 300 years. Mostly off, lately. But now Nick needs Jazz's help, and while Jazz and Nick try to figure out their own hearts and resist their ever-increasing attraction, they must steer clear of a maniacal killer with super-supernatural powers. They are surrounded by a hilarious cast of oddball paranormal characters, including Irma, the chain-smoking ghost who haunts Jazz's sports car, Dweezil, her ghoul of a boss, and Fluff and Puff, a pair of bunny slippers with sharp teeth and short tempers (watch your ankles)!
If you like humor to your Paranormal Stories you will enjoy this book, "50 Ways to Hex Your Lover".  Linda Wisdom and her writing style have won me over.  After reading the first two books to her "Demon Series," which is a spin-off to the Jazz Tremaine Series…she has a fan for life.  I wish I would've known about the Jazz Tremaine Series first though.  You learn some things about the Witches in this series to prepare for the Demon Series.  Oh well, I'm enjoying the Jazz Tremaine Series so far and looking forward to reading the next book.
First off, any book that involves a Witch that throws a fireball, a pair of bunny slippers that actually can eat you, and a sports car that has a ghost in it to keep you company is a MUST-Read for me.
I fell in love with the characters in this book…especially, the bunny slippers.  Can I get a pair for real?  No one would go through my shoes ever again to borrow.  Hehe!
Jazz is a cool-ass witch who I would love to be.  She even has a sexy ex-boyfriend who is a Vampire, who seems to come back into her life every once in a while and stir up old feelings again.  Why did they break up in the first place?
In this book, Nick, her sexy, gorgeous ex-boyfriend needs Jazz's help.  Some reason, Vampires are disappearing.  Why would Jazz want to help him though because her past is coming back to haunt her and she wants to kill the "Evil" Man, or thing, whatever he is, for good…because she thought she had already killed him.
This book is full of twists and turns that will take you for a ride.  You will be laughing and also grinning.  You'll even get mad.  I enjoyed reading every single chapter in this book.
Any book that can me suck into the world that the Author created is a keeper to me.
Highly Recommended to readers who need a good laugh and need a break from dramatic books.  Definitely for Paranormal Lovers and Vampire Addicts.  It's about time a Good Witch Series is out there.  =)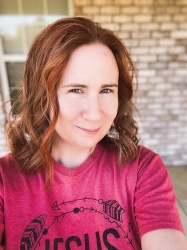 Latest posts by FranJessca
(see all)