Review: 'A Demon and His Witch' by Eve Langlais
June 7, 2012
I received a complimentary copy of the book from the author in exchange for an honest review. This does not affect my opinion of the book or the content of my review.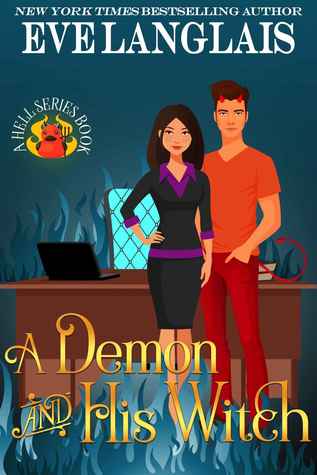 A Demon and His Witch
by
Eve Langlais
Series:
Welcome to Hell #1
Published by
Eve Langlais
on June 4th 2012
Genres:
Paranormal Romance
Format:
eArc
Source:
the author
Goodreads
Purchase at
Amazon
|
Apple

An incorrigible demon meets his match when Lucifer pairs him with a witch.
Remy's not ready to settle down, it wouldn't be fair to the ladies who love him so much. A giving demon, why would he deny them the pleasure of his excellent technique? But his view on monogamy changes when he meets a saucy witch with a firm grasp of the word 'No!' Who could resist the challenge? However, before he can put his demonizing days behind him, he needs to catch the bad guys, save the witch, and find a way to convince her to love him, not kill him.
Warning: This story contains a sexy demon with corny pickup lines and a sassy witch who works for Satan. There is coarse language, hot scenes, a twisted version of Hell and a whole lot of giggles. If you possess an open mind, a good sense of humor and a tainted soul, then read at your own peril.
My Review
I had the pleasure of reading an advance copy of "A Demon and A Witch," and now I'm hooked onto this series that Eve Langlais has created. This is my first actual book written by Eve, but I had several of her books on my TBR on Goodreads. I'm now going to spend this summer diving into the other books from Eve Langlais so I can wait patiently for the next Welcome to Hell book. Ysabel was burned at the stake 500 years ago while her supposed lover watched her burn. Her lover's Mom accused of her of being a witch because she didn't want her with her son. When she was burning, she promised to have revenge on all who accused her. How does she promise revenge she sells her soul to Lucifer himself where she can come back and revenge her death. Those souls are to suffer for eternity in hell. She's forced to be Lucifer's assistant for 500 years though. Now her contract is almost up, but unfortunately, Lucifer has some bad news. Those souls that were supposed to burn in hell for eternity have escaped which makes her contract still in effect even though her time is almost up. Here's the kicker, now she's forced to burn every day at the same time she was burned 500 years ago due to what was in her contract. She's teamed up with a playboy half-demon (fire demon) Remy who always has something sarcastic or sexy to say, to find those souls. My thoughts on A Demon and His Witch is I loved it from beginning to end. I was laughing my butt off the whole time with Ysabel and Remy. Both of them had serious issues with each other. Ysabel hated Remy and Remy couldn't stop picking on her. Remy kept trying to pursue her, but Ysabel had not been with a man for 500 years since her ex-lover betrayed her. She's had NO trust in a man ever since. Would you blame her though, her supposed lover watched her burn at the stake. I love Eve's writing style. =) I was addicted to this book the minute I started reading it. I love reading a book that makes me fall out of my seat because I'm laughing so hard. I loved the steamy, tension between Remy and Ysabel. Remy is irresistible though, how could she keep denying him? I know I would have issues. I also was loving Lucifer. He acted like the father of Remy and Ysabel, so many times he had to put both of them in their places. Here he just wanted to get ready to play a golf game with his brother, but they wouldn't leave him alone over their sexual tension. Lucifer had so many tricks up his sleeves for them both. =) "A Demon and His Witch" is a great start to a new series. The next book "A Demon and His Psycho" will be out this August, which I'm already counting down too. I recommend this book for paranormal romance readers out there. If you're looking for a great paranormal romance book and a book that will make you laugh so hard, you need to buy this book or at list add to your wish list. You won't regret it.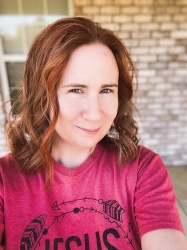 Latest posts by FranJessca
(see all)