Review – 'A Seal in Wolf's Clothing' by Terry Spear
March 28, 2012
I received a complimentary copy of the book from Netgalley in exchange for an honest review. This does not affect my opinion of the book or the content of my review.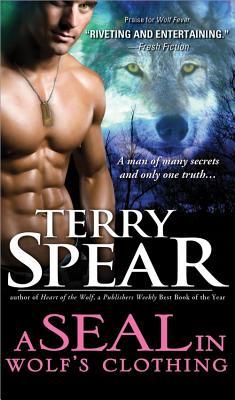 A SEAL in Wolf's Clothing
by
Terry Spear
Series:
Heart of the Wolf #9
Published by
Sourcebooks Casablanca
on March 6th 2012
Genres:
Paranormal Romance
Format:
eArc
Source:
Netgalley
Goodreads
Purchase at
Amazon
|
Apple

Meara Greymere is in charge of the cabin rentals on the rugged Oregon coastline, so her brother and his mate could take a delayed honeymoon. But while Hunter is away, the she-wolf intends to play—she just has to convince the right alpha male to rent one of the cabins, and she'll take it from there. But when Finn Emerson arrives with every intention of pretending to be her lover, she's not going to take this lying down. She knows he'll tell her brother what she's up to and put an end to her game.
Finn Emerson is a Navy SEAL, formerly one of Hunter Greymere's team members, and now he's trying to track down a gray wolf, who's already made an attempt on one of their team member's lives. Finn believes Hunter will be targeted next, only to discover Hunter is off with his mate on a honeymoon, and he fears Hunter's sister is in grave danger. But the SEAL soon learns protecting the unpredictable sexy she-wolf is a mission and a half and protecting her isn't all he wants to do.
My Review
I have a thing for Wolves and Navy Seals…put them together, and I'm in HEAVEN.  *Sigh* The minute I found out that Terry combines my two very interest, I knew I had to read this book.  I jumped at the chance when I saw it in Netgalley. Begin the review of swooning over Finn Emerson….I mean "A Seal in Wolf's Clothing.  =) What a Strong, Protective Alpha Male!  He has become another FAVE of the Heart of the Wolf Series…and I consider him one of my Book Boyfriends of 2012.  Who wouldn't want to hook up with an Alpha Male like him and also a plus that he's a Seal?  I know you ladies dream about hooking up with a Navy Seal.  =)  I've had the pleasure in real life working out with Navy Seals while I was in the Navy…let me say..their workout routines are no joke and their bodies are always fit.  ALWAYS!  (begin daydream of men in short beige shorts, shirtless on the beach. Yeah, I get to see that a lot here in Va Beach) I'm allowed to look.  =)
What did I think about this amazing book? I had a hard time putting it down of course.  I love strong female and male characters.  Terry Spear writes two characters that are perfect together.  They both have their similarities and differences.  More similarities then they care to admit.  Meara is the fierce, feisty woman who lets Finn know she can take care of herself, but you know how Alpha Males usually are, they're very protective of their ladies.  Put a stubborn female with a stubborn male; you're going to see heads butting, eyes rolling, smart remarks and irresistible lovemaking of course. The story that Terry created for this book puts you into the world where Navy Seals are not to be messed with and how they come together when one of them is in trouble or someone in the family in trouble.  If shifters were real of course…I definitely could see Navy Seals being Alpha Males of a Pack.  No wonder why Terry wrote this book.
In this book, the Meara's being targeted because the Seal Team that Finn is apart of is being targeted by an unknown source.  They have no idea who is trying to kill them, so Finn takes it upon himself to protect Meara.  Meara and Finn, of course, are thrown into obstacles in this book with the hit men and also with their feelings for each other.  The horrible thing is Finn is not supposed to hook up with Meara; it's against Meara's brother's rules for his Seal buddies. Unfortunately, Finn can't resist her.  Oh well..looks like not only Finn has to fight the killer(s) off…but he has to fight off Hunter (Meara's brother).  Gotta love overprotective big brother…no body is good for his little sister. I enjoyed this book and reading about Meara and Finn.  I even got some of Hunter and Tessa again which I read about in a previous book in the series, "To Tempt the Wolf."  I don't want to spoil the book to anyone who hasn't read it.
If you haven't you, need to add it to your TBR lists or go out and buy it now.  You don't have to read it in order since this is the 9th book in the series.  Terry pretty much explains everything in each book she writes.  I also love the fact that Meara reads romance novels and how the romance books she usually reads is from a female author who got her own story. I recommend this book to anyone who loves wolf shifters, strong hero characters, and of course which has an addiction with Navy Seals.
I've been a fan of Terry Spear since I found the first 3 books on the shelves of a local bookstore and ever since, I've made sure to keep up with her books and what is next in this series. If I had to grab some books off of my bookshelves in a hurry because of an apocalyptic crisis here on Earth (cause I can't live without books of course)…this would be the series I would grab.  I can't get enough of the Heart of the Wolf Series. I'm looking forward to the next Wolf book from Terry Spear and looking even more forward to the Jaguar series in October.  =)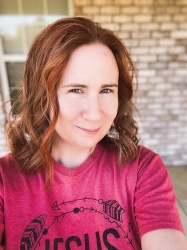 Latest posts by FranJessca
(see all)