Review: 'Alpha Instinct' by Katie Reus
June 19, 2012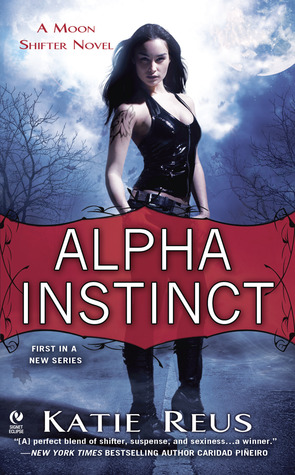 Alpha Instinct
by
Katie Reus
Series:
Moon Shifter #1
Published by
Signet Eclipse
on February 7th 2012
Genres:
Paranormal Romance
Format:
Paperback
Source:
Purchased
Goodreads
Purchase at
Amazon
|
Apple

Ana Cordona has been a strong leader for the lupine shifters who survived after all the males and most of the females in her pack were mysteriously poisoned. As tough as she is, with no Alpha male, the pack is vulnerable to the devious shifter Sean Taggart, who wants to claim both their ranch and Ana as his own. When Connor Armstrong comes back into her life, promising protection, it's almost enough to make Ana forget how he walked out on her before--and reluctantly accept his offer to mate. The minute Connor sees Ana again, it reawakens a raw hunger. He must have her for his bondmate--his wolf cries out for it. But his human side knows he must proceed with caution because of their complicated past. If he is to truly have her body and soul, he must go beyond his burning desire and win back her heart. Whatever it takes, he is determined not to leave her side again. But Taggart and his rival pack are not their only enemies. A human element in town is targeting shifters. Their plan not only threatens Ana and Connor's future, but the lives of the entire pack...
I finally got a chance to read "Alpha Instinct" this month.  I've had on my TBR on Goodreads for a while now.  I'm so glad I squeezed this book in to read because I LOVED it!
I'm a sucker for shifters.  I love Alpha Males and a love strong alpha-heroine character.
Ana Cordona has been trying to take care of her pack since all the males, and pregnant females died in her pack from a mystery poisoning.  She has been trying to protect her pack from the other pack next to her who is run by Taggart, who wants more than anything to have Ana.  She doesn't want anything to do with him because she knows he's nothing but trouble.
Connor Armstrong walks back into her life one night.  He wants her to be his mate, and he wants to help her take care of her pack.  He has his pack that he's been taking care.  His brother, Liam, has also been improving.  Ana is skeptical of Connor though because he walked out of her life 50 years ago and she never knew why.  Connor had a good reason to step out of her life, but he wants to make up for it.
Connor not only has to help Ana with her pack, but he also has to improve his pack adjusts.  Connor is also keeping secrets from Ana about his pack. I could go on and on…but do not want to spoil anything. What did I think of Alpha Instinct…I loved it!  It quenched my shifter addiction.  =) Alpha Instinct had a dangerous Alpha Male and even a dangerous alpha female.  I fell in love with Connor when he was introduced.  I also adored Ana.  She was stubborn when it came to Connor though.  He has been in love with her forever…and Ana has been in love with him, but of course, it takes a tragedy for them to realize they're meant to be finally.  Oh…and when they do hook up…it gets really steamy.  =) I love the world Katie creates and how she introduces the other characters.  I cannot wait to read Liam's book because you'll get a sneak peek in "Alpha Instinct" who he adores or actually who is addicted over. I loved how Katie also had several bad guys in the novel.  You'll find out when you read it, that she has several things happening to Ana and even Connor's pack. I look forward to the e-novella coming out and then the next novel. I recommend this book to paranormal romance readers and readers who have an addiction to shifters as I do. Who doesn't love an Alpha Male?  I know I do.  😉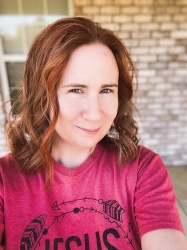 Latest posts by FranJessca
(see all)