Review: 'Because You Tempt Me' by Beth Kery
September 20, 2012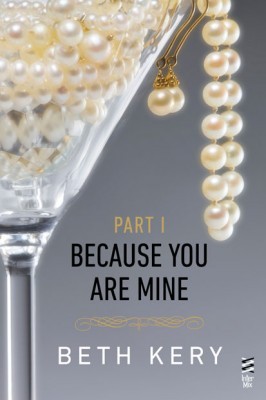 Because You Tempt Me
by
Beth Kery
Series:
Because You Are Mine #1.1
Published by
Penguin Group (USA)
on July 31st 2012
Genres:
Erotic Romance
Format:
eBook
Source:
Purchased
Goodreads
Purchase at
Amazon
|
Apple


It starts with that first look, when you know you have to have him…

Francesca Arno has been commissioned to create a grand centerpiece painting for the lobby of Ian Noble's new skyscraper. It's at a cocktail party in her honor that she first meets him—and the attraction is immediate for Francesca. It's also bewildering. She's not used to such a wholesale sexual response to a stranger. Enigmatic, darkly intense, with a commanding presence, Ian completely unnerves her. And she likes it.
For Ian, she's the kind of woman he can't resist—one that comes all too rarely: a true innocent. But he can sense in her a desire to open up, to experiment, to give herself to the fantasies of a man in control. The first kiss, the first caress, the first challenge for a woman who craves what she's never had—a man who gets what he wants.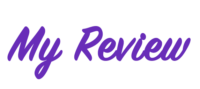 I told myself I would not be suckered into buying $1.99 book that was only two chapters long but darns it.  Something was appealing about this short ebook once I read the description of part 1 of "Because you are Mine."
Francesca is an artist who has been hired to do a painting for Ian Noble's new skyscraper.  The moment she meets him, she knows he has a very dark appeal to him, but she cannot help but sexually think about him.
When Ian hires her, at a cocktail party that was for Francesca, he has one condition, and that is for her to paint the piece in his own home.  He knows he should not even sexually think about Francesca because her aura appears innocent and Ian is not into innocence usually.
There is something about Francesca though that drives Ian to have strong feelings for her.
Ian is not your typical man though, he is very oppressive, and Francesca will find out how Ian is once she kisses him for the first time.
Oh boy Beth Kery, you left me hanging at the end.  I was in shock after I finished part one.  I was like …no she didn't…just cut me off when it was getting friggin' AMAZING.  Ahhh!!
Yes, I've been told I'm crazy for paying $1.99 or two chapters, but if you figure out the price at the end, you are buying the whole book at full price.  Penguin is one publisher that not do cheap books (what I've noticed so far of them…but I do not mind because about 99.9% of the time, they deliver the best)
I'm going gladly I'm reading these short ebooks now because if I would have had to wait.  I would have gone INSANE.
What do I think about the characters so far…Francesca is one girl who I believe will open up even more in the next parts and so far I like her.
Ian..well what can I say about that dreamy, dark, dominant, powerful, wealthy man…(should I go on), he had me when he said hello to Francesca. I would have had the same reaction that Francesca had of him.  (actually, I did while reading)  He is the perfect alpha male, and I look forward to scenes between him and Francesca.
Beth Kery you have me hooked at the first two chapters.  Look forward to the next parts of Ian and Francesca.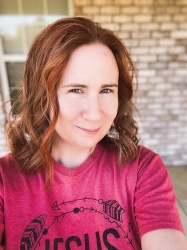 Latest posts by FranJessca
(see all)