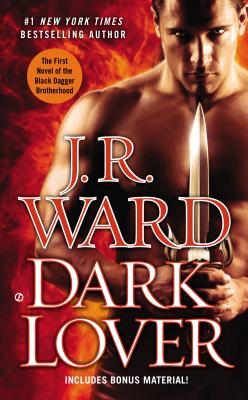 Dark Lover
by J.R. Ward
Series: Black Dagger Brotherhood #1
Published by Penguin Group (USA) on September 6th 2005
Genres: Paranormal Romance
Pages: 393
Format: AudioBook, Paperback
Source: Purchased
Amazon | B&N
Goodreads


In the shadows of the night in Caldwell, New York, there's a deadly turf war going on between vampires and their slayers. There exists a secret band of brothers like no other-six vampire warriors, defenders of their race. Yet none of them relishes killing more than Wrath, the leader of The Black Dagger Brotherhood.
The only purebred vampire left on earth, Wrath has a score to settle with the slayers who murdered his parents centuries ago. But, when one of his most trusted fighters is killed-leaving his half-breed daughter unaware of his existence or her fate-Wrath must usher her into the world of the undead-a world of sensuality beyond her wildest dreams.
My Review Continue reading →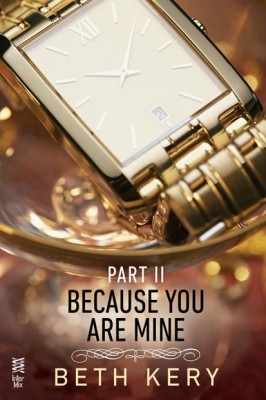 Because I Could Not Resist
by Beth Kery
Series: Because You Are Mine #1.2
Published by Penguin Group (USA) on August 7th 2012
Genres: Erotic Romance
Pages: 53
Format: eBook
Source: Purchased
Amazon | B&N
Goodreads



The red-hot romance between Ian and Francesca was ignited in Because You Are Mine Part I—that which comes with the first look, the first caress. Now comes the first act of defiance that takes them one step further into forbidden desire.

A heated argument between Francesca and Ian leaves the impetuous young woman alone again, and free to do whatever she chooses, and with whomever she desires. She's not about to answer to any one man—especially Ian. Until he catches her. As he takes her to his penthouse, the tension is incendiary. One thing is clear for both of them. Francesca must be punished.
Outraged and unbearably excited, the naïve Francesca loses whatever control she had. After all, Ian is too dominant a man to fight off. She did disobey him. She does deserve it. Francesca just never realized how much she wanted it. But when Ian discovers how naïve Francesca really is, he wonders if taking advantage of such innocence is going too far, even for him.
My Review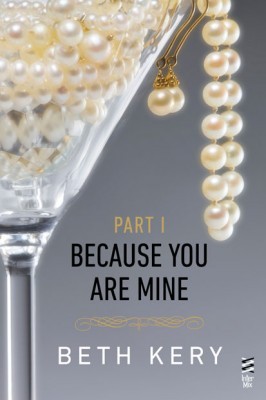 Because You Tempt Me
by Beth Kery
Series: Because You Are Mine #1.1
Published by Penguin Group (USA) on July 31st 2012
Genres: Erotic Romance
Pages: 55
Format: eBook
Source: Purchased
Amazon | B&N
Goodreads



It starts with that first look, when you know you have to have him…

Francesca Arno has been commissioned to create a grand centerpiece painting for the lobby of Ian Noble's new skyscraper. It's at a cocktail party in her honor that she first meets him—and the attraction is immediate for Francesca. It's also bewildering. She's not used to such a wholesale sexual response to a stranger. Enigmatic, darkly intense, with a commanding presence, Ian completely unnerves her. And she likes it.
For Ian, she's the kind of woman he can't resist—one that comes all too rarely: a true innocent. But he can sense in her a desire to open up, to experiment, to give herself to the fantasies of a man in control. The first kiss, the first caress, the first challenge for a woman who craves what she's never had—a man who gets what he wants.
My Review