Review: 'Dark Lover' by J.R. Ward
February 10, 2023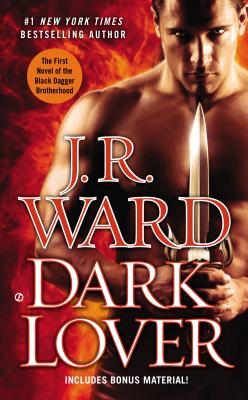 Dark Lover
by
J.R. Ward
Series:
Black Dagger Brotherhood #1
Published by
Penguin Group (USA)
on September 6, 2005
Genres:
Paranormal Romance
Format:
AudioBook
,
Paperback
Source:
Purchased
Goodreads
Purchase at
Amazon
|
Barnes & Noble
|
Kobo

In the shadows of the night in Caldwell, New York, there's a deadly turf war going on between vampires and their slayers. There exists a secret band of brothers like no other-six vampire warriors, defenders of their race. Yet none of them relishes killing more than Wrath, the leader of The Black Dagger Brotherhood.
The only purebred vampire left on earth, Wrath has a score to settle with the slayers who murdered his parents centuries ago. But, when one of his most trusted fighters is killed-leaving his half-breed daughter unaware of his existence or her fate-Wrath must usher her into the world of the undead-a world of sensuality beyond her wildest dreams.
---
Since the announcement that Passionflix is picking up the Black Dagger Brotherhood series to make them into movies, I decided it was time for another reread of the series. I have some catching up to do anyway since I drifted away from the series years ago when I started working full-time. Depending on my mood, I'll be either listening to the books or reading them.
Storyline/My Thoughts: How I have missed the BDB series, J.R. Ward has been a favorite of mine since 2009 when I first started reading her books. First, Wrath has been one of my book-boyfriends for a while. The first time I read Dark Lover in 2009, I fell for the intimidating sexy 6 foot 9 inches leather-wearing Blind King. I was jealous that Beth became his mate in the book, but she fit him perfectly since she could handle his alpha ways.
If you enjoy a PNR series with lots of world-building storytelling and bada$$, unforgettable characters, you'll enjoy this series. The first book introduces you to the Black Dagger Brotherhood vampires, and the first one to get their story is the King himself, Wrath. He is the only pureblood vampire and is meant to lead the vampires, not fight along with them. He prefers to fight with his men to avenge what happened to his parents, but he knows eventually, he'll have to give it up. He's been tasked to help with bringing his friend's daughter over for transition as a vampire. It will be easier for her if Wrath helps her. The woman, Beth, has no clue about the vampire world, and he will have to ease her into it. He's not supposed to fall for Beth, though, but finds it hard to resist her.
Wrath and Beth's relationship is instant-love and lust. A reminder this is a fated mates storyline, so these books usually have that trope in them. Wrath comes off as scary and intimidating, but the vampire has a way in the bedroom, and Beth can't resist him. There is a reason, though, for the instant attraction between the two characters. I loved how Beth could handle Wrath in this book and how Wrath was very possessive and protective of Beth immediately, even if he was resistant at first to be with her. I can't wait to see their relationship grow in later books in the series.
This is not a book about sparkly vampires. This book is about vampires fighting an evil that wants to harm them known as Lessers. These Lessers will do anything to rid Caldwell, NY (the world) of these vampires, especially the Black Dagger Brotherhood, an elite of warrior vampire brothers. They are the strongest and most intimidating out of all the vampires. I loved how J.R. Ward set up the first book introducing everything to her readers and what will come later in the series.
Readers will not only fall for the main characters from Dark Lover but the other Black Dagger Brotherhood vampire warriors, too. Wrath may be my top fave, but I have slight crushes on the others. J.R. Ward made them ALL irresistible in different ways.
I give Dark Lover 5 'outstanding 'stars, and I'm furiously diving into the next books as I type this review. I have missed this world from J.R. Ward and am glad to be back in it.
Standalone or Part of Series: It's part of the Black Dagger Brotherhood series, and I recommend reading in order.
Steam/Spice: 🌶 🌶 🌶
Genre(s)/Trope(s)/Element(s): Paranormal Romance. Fated Mates. Vampires. Instant Love. Alpha MMC. Vampire MMC. Royalty/Vampire King MMC. Half-Vampire/Half-Human FMC. Touch Her and I'll Unalive You.
Would I recommend this book? Yes. I recommend this to romance readers who love the Paranormal Romance subgenre. If you are looking for a long-written series with sexy vampire warriors, these are for you too.
I first read this book in 2009. Second Time in 2018. Third in 2023. I plan on reading it again. =)

This post contains affiliate links you can use to purchase the book. If you buy the book using that link, I will receive a small commission from the sale. It will help sponsor future giveaways but costs you nothing extra. You can read the full disclosure underneath the Privacy Policy.
---
---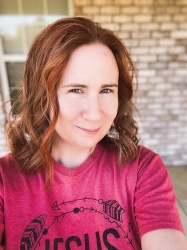 Latest posts by FranJessca
(see all)