Review: 'Dark Lover' by J.R. Ward
March 12, 2018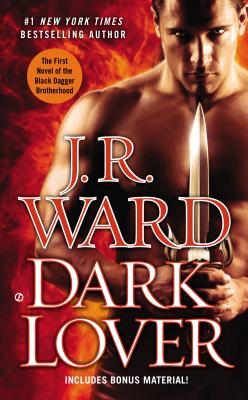 Dark Lover
by
J.R. Ward
Series:
Black Dagger Brotherhood #1
Published by
Penguin Group (USA)
on September 6th 2005
Genres:
Paranormal Romance
Format:
AudioBook
,
Paperback
Source:
Purchased
Goodreads
Purchase at
Amazon
|
Apple

In the shadows of the night in Caldwell, New York, there's a deadly turf war going on between vampires and their slayers. There exists a secret band of brothers like no other-six vampire warriors, defenders of their race. Yet none of them relishes killing more than Wrath, the leader of The Black Dagger Brotherhood.
The only purebred vampire left on earth, Wrath has a score to settle with the slayers who murdered his parents centuries ago. But, when one of his most trusted fighters is killed-leaving his half-breed daughter unaware of his existence or her fate-Wrath must usher her into the world of the undead-a world of sensuality beyond her wildest dreams.
My Review
I've decided I'm going to re-read or listen in this case to the Black Dagger Brotherhood series. I have some catching up to do, and the best way to start is rereading or listening to the previous BDB books before playing catch up. It helps when you have Jim Frangione narrating the BDB books. His voice is memorizing, and he makes my day job go by faster when listening to the BDB men come to life.
How I have missed the BDB series, J.R. Ward has been a favorite of mine since 2009 when I first started reading her books. I've neglected reading her books because of the blog becoming more of a job, instead of a hobby. Well, it's back to enjoying reading again. 😉 What better way to start then to dive back into some favorites!
First off, Wrath has been one of my book boyfriends for a while now. I've missed Dark Lover and how he came into my life back in 2009. I'm ecstatic to go back to his story and where the BDB started. I'm also still jealous that Beth has him completely. *sigh*
If you enjoy a PNR series with lots of world building storytelling and unforgettable characters you'll enjoy this series. The first book alone builds up to what the BDB is precisely and what drama is playing out in Caldwell, NY. It's not sparkly vampires in this story. Nope. Instead, you get a band of warrior vampire brothers who are slowly but surely finding their one true love or shellans in this case. They also are battling their evil villains who hate their kind, and they may be fighting with themselves as well in the process. They are intimidating characters.
Wrath is the Blind King who refuses to take his rightful place at the throne. He's the last full-blooded vampire, and he is about to meet his match with Beth. Beth is about to turn into a vampire, but she needs Wrath's help. Beth has no idea about the paranormal world, and she's going to get thrown into the chaos.
There is instant chemistry between Wrath and Beth when they first meet, but you'll understand why the minute you start reading their story. Vampires have no control really and who can resist, such a dark and tall Vampire King like Wrath. I know I couldn't. He was very swooning worthy and sexy.
J.R. Ward also introduces the other vampires in the story too and believe me; Wrath is not my only favorite. I have several that became book boyfriends instantly, even in the first book. It gets worse when they get their own stories. J.R. Ward is a master of writing addicting characters and stories too.
I give Dark Lover 5 'amazing' stars, and I'm furiously diving into the next books as I'm typing this review.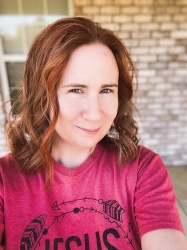 Latest posts by FranJessca
(see all)