Review: 'Because I Could Not Resist' by Beth Kery
September 24, 2012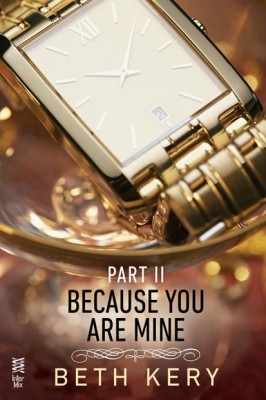 Because I Could Not Resist
by
Beth Kery
Series:
Because You Are Mine #1.2
Published by
Penguin Group (USA)
on August 7th 2012
Genres:
Erotic Romance
Format:
eBook
Source:
Purchased
Goodreads
Purchase at
Amazon
|
Apple


The red-hot romance between Ian and Francesca was ignited in Because You Are Mine Part I—that which comes with the first look, the first caress. Now comes the first act of defiance that takes them one step further into forbidden desire.

A heated argument between Francesca and Ian leaves the impetuous young woman alone again, and free to do whatever she chooses, and with whomever she desires. She's not about to answer to any one man—especially Ian. Until he catches her. As he takes her to his penthouse, the tension is incendiary. One thing is clear for both of them. Francesca must be punished.
Outraged and unbearably excited, the naïve Francesca loses whatever control she had. After all, Ian is too dominant a man to fight off. She did disobey him. She does deserve it. Francesca just never realized how much she wanted it. But when Ian discovers how naïve Francesca really is, he wonders if taking advantage of such innocence is going too far, even for him.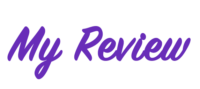 These books are becoming way too addicting. Once I got to the last page on my Kindle (and of course it was getting perfect)…Beth Kery leaves me hanging again. GRRRRR!!!
Seriously…NO!!
Thank goodness, I'm reading these short ebooks while they're already out otherwise I would've pulled my hair out waiting for the next installment.
Ian is one sexy, rich, over-bearing, dominant man who is seriously getting too jealous over Francesa when he shouldn't care who she hangs out with or lives with, but for some reason, everything about her intrigues him.
Francesca knows that Ian is becoming bad news and that she should focus on the artwork that she is doing for him, but he is addicting.
During this installment, Ian punishes Francesca for almost doing the unthinkable. He even gets mad at her roommates for nearly letting her go through with it. Ian though finds out something about Francesca that makes him want to stop what he has with her before it goes too far.
Unfortunately, though there is no stopping the attraction between Ian and Francesca in this novella.
Oh…how I'm glad I waited until every installment is out to read these. I think I would be one of those impatient readers who drove my family crazy at home until the next installment finally released.
Thank you, Beth Kery for these short ebook stories of Ian and Francesca.
I love how she leaves us hanging at the end and those sex scenes…let's say lots of cold showers after you read them.
Now onto the 3rd installment because I need me some, Ian. =)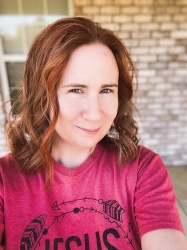 Latest posts by FranJessca
(see all)