Review: 'Oh, Cherry Ripe' by Claudy Conn
September 24, 2012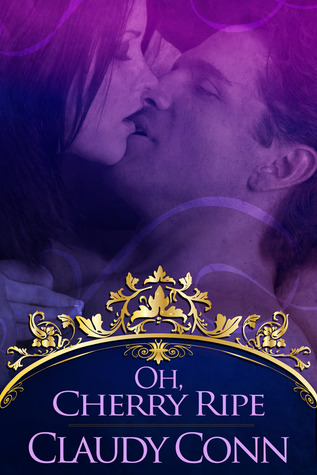 Oh, Cherry Ripe
by
Claudy Conn
Published by
BC Publications
on February 23rd 2012
Genres:
Historical Romance
Format:
eBook
Source:
Purchased
Goodreads
Purchase at
Amazon
|
Apple

Cherry Elton was beside herself! Her own mother had arranged a marriage for her to a man she had never even met. She had no choice but to run away.
Sky Westbrooke had no wish to marry, but his mischievous siblings sorely needed a firm maternal hand. Yet, how could he court his unseen bride, when into his employ had come the most remarkable, enchanting governess?
And Cherry, playing at being a governess was smitten by the handsome, cavalier Lord Westbrooke. His stolen kisses left her breathless—yet, he was betrothed to another. Whatever was a love struck governess to do?
**note: this is an updated version of an earlier novel written as Claudette Williams. The updated versions of Claudy's Claudette Williams titles are more sexually explicit than the original versions.
This is my second historical regency romance from the fabulous author, Claudy Conn. She delivered yet another excellent regency romance that makes me want to read even more Regency romances. I adore reading about Lords and Ladies.
Cherry Elton has been told by step-mother that she is to be married to a stranger. Cherry is not having it. She feels that her step-mother has done her wrong and ran away one night. The night when she runs away is when she comes across a very handsome man who helps her get to her destination and away from what her step-mother wants to do. When she arrives at her destination, she gets the idea to be a governess to a family that is looking for one.
She ends up running into the man who helped her that one night when she ran away when she becomes his family's governess.
Sky Westbrooke, otherwise known as Lord Westbrooke, has decided he needs to get married so his younger siblings can have a maternal hand in the household. He has agreed to marry a woman he has never met before so he can finally make his family whole again. When he tries to visit his soon to be a bride, supposedly she is sick and not well enough to be seen by him.
But what he does not realize is that his soon-to-be bride is the woman he has already met, and from day one, he has been falling in love with her.
This book had me laughing and smiling at the same time because, in the end, Cherry and Sky had no idea that they both were meant to meet anyways.
I loved how Claudy Conn wrote this story and how everything developed at the end. It was a very deja vu book for both characters. They were destined to meet no matter what, but with different circumstances.
I loved the ending the most and how the characters found out the truth.
Cherry was a very spirited and free-will woman, who just wanted to live her life the way she wanted. She didn't want her step-mother telling her what to do.
Lord Westbrooke was a very handsome man, who just wanted to help out his family because he needed help, especially with one of his brothers.
This book shows what happens when you are meant to meet that destined someone, no matter what. =)
Love it!
I recommend this book to anyone who loves historical romances and loves a great love story.
"Oh, Cherry Ripe" is currently Free at this time at all sites that I mentioned above. I don't know for how long though, so get your copy before the price goes back up.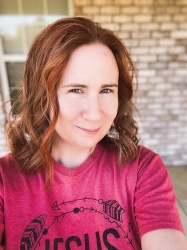 Latest posts by FranJessca
(see all)