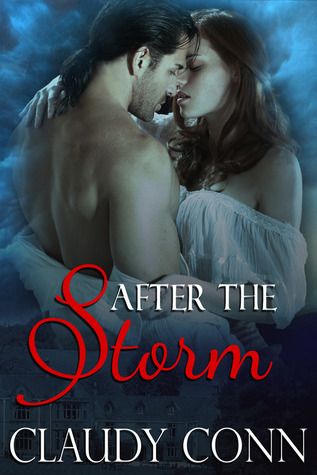 After the Storm
by
Claudy Conn
Published by
Amazon Digital Services LLC
on February 4, 2013
Genres:
Historical Romance
Format:
eBook
Source:
Purchased
Goodreads
Purchase at
Amazon

No matter what her family and friends say, Jenny knows she will never fall in love again. How can she, when her childhood sweetheart was one of the countless killed at Waterloo?
So when the Earl of Danfield proposes a marriage of convenience, it seems the perfect solution. He will secure his inheritance, and she will be spared the necessity of being paraded in society, forced to dance and flirt and do all the things her broken heart cannot do. His proposal will give her what she wants most. Peace.
But peace is the last thing she finds in her marriage. Her growing attraction to the earl brings with it guilt that she's betraying her beloved Johnny. Her mother-in-law considers her an interloper. Her husband's former lover makes it clear she doesn't want it to be former. And when a supposed prank nearly kills her, Jenny has to wonder—now that the earl's inheritance is assured, has she become an inconvenience to be eliminated?
**note: this is an updated version of an earlier novel written as Claudette Williams. The updated versions of Claudy's Claudette Williams titles are more sexually explicit than the original versions.