Review: 'Being Hers' by Anna Stone
June 26, 2023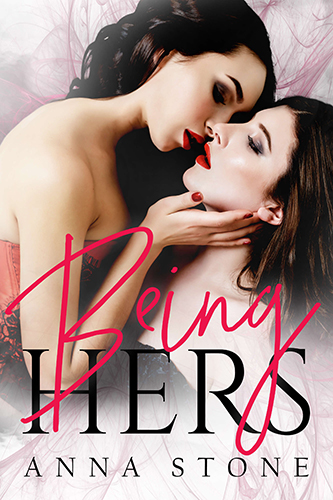 Being Hers
by
Anna Stone
Series:
Irresistibly Bound #1
Published by
Violet Ocean Press
on November 3, 2018
Genres:
Lesbian Romance
,
LGBT Romance
,
Sapphic Romance
Format:
AudioBook
,
eBook
Source:
Purchased
Goodreads
Purchase at
Amazon
|
Barnes & Noble
|
Kobo

Melanie has spent her entire life working her way up in the world. By day, she studies at law school, and by night, she serves drinks at an exclusive club to afford her tuition. But the hard-working Melanie will never admit her true desire: to escape from her fast-paced, high-pressure life, if only for a moment.
When Melanie meets Vanessa, a glamorous executive and a regular at the club, she is drawn to the enigmatic black-haired woman. Vanessa is relentless in pursuing what she wants—and what she wants is Melanie. Soon, Melanie finds herself caught up in Vanessa's sensual games of submission, power and control.
Melanie insists that her affair with Vanessa remains purely physical. But as her limits are tested, so is the line between lust and love. When ghosts from the past reappear, both women must face their deepest fears. Can Melanie surrender her everything to Vanessa, or will old wounds prove too great?
---
I haven't read many FF Romance books, but I'm remedying that thanks to the Romanceopoly Challenge hosted by Under the Covers Book Blog. I finished reading Being Hers by Anna Stone and completed the Ever After Street Challenge, which is to read a Saphhic Romance. I already had the ebook on my Kindle but purchased the audiobook to listen to the book when I couldn't physically sit down to read it. 
Storyline/My Thoughts: This was my first book by the author Anna Stone, and it had an interesting storyline between Melanie and Vanessa. A forbidden romance between employer and employee, in which neither is looking for love since both have had past relationships that broke them in different ways. The story starts great, especially how the MCs meet, and Melanie is taken aback that Vanessa happens to be the owner of the club she's working. Melanie finds out that Vanessa is a Domme, and Vanessa would love it if Melanie would be her submissive. Yes, this book has BDSM elements, but it's mild compared to other BDSM books I've read. I tend to read a lot of MF that has BDSM, so this was my first FF with BDSM.
There's an age gap between the characters, which didn't bother me since I enjoy age-gap romances. It also has the billionaire romance trope to it, with Vanessa being a successful club owner and Melanie working at the club that Vanessa owns. It had everything I like in romance books as far as tropes go, but it lacked belief the characters were endgame with one another. I definitely didn't connect with the characters towards the end and when the conflicts were resolved. I didn't feel it was resolved between the two characters. It felt rushed almost and not believable that the characters loved one another, especially since both had issues with previous lovers. I loved where Anna Stone was going with this book, but it was an okay read for me.
I want to mention that I wished this book would have been dual pov and not single, and maybe I would have enjoyed it a lot more. I only got Melanie's POV and not Vanessa's POV, and if I had read what Vanessa was feeling, I probably would love both characters more. Instead of reading it, I also listened to the book and wasn't fond of the narrator. Just because I didn't like the narrator for this story doesn't mean other readers may not like the narrator.
---
Story Rating: ⭐️ ⭐️ ⭐️.5
Steam/Spice Rating: 🌶 🌶 🌶
POV: Single POV in third person.
Standalone/Part of Series: It's part of the Irresistibly Bound series, but each book can be read as a standalone.
Do I recommend this book? I recommend this book to readers who have read other books by Anna Stone and if you enjoy FF Romance with the tropes mentioned below. Just because this book didn't get a high rating from me doesn't mean other readers won't enjoy it.
Genre/SubGenre(s): Romance | Contemporary Romance | Erotic Romance | Lesbian/FF Romance | Sapphic Romance
Trope(s)/Element(s): BDSM | Domme/Sub | Boss/Employee | Instant Love/Attraction | Age Gap Romance | Workplace Romance

This post contains affiliate links you can use to purchase the book. If you buy the book using that link, I will receive a small commission from the sale. It will help sponsor future giveaways but costs you nothing extra. You can read the full disclosure underneath the Privacy Policy.
---
---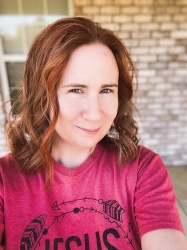 Latest posts by FranJessca
(see all)