Review: 'Beneath This Mask' by Meghan March
September 11, 2023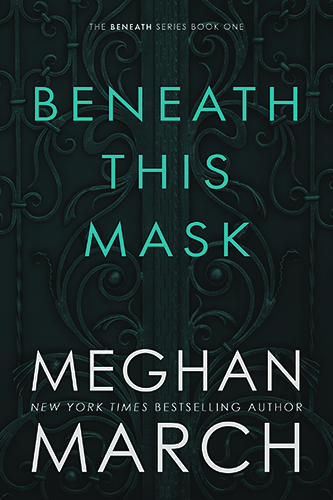 Beneath This Mask
by
Meghan March
Series:
Beneath #1
Published by
Meghan March LLC
on October 4, 2021
Genres:
Contemporary Romance
Format:
AudioBook
,
Paperback
Source:
Purchased
Goodreads
Purchase at
Amazon
|
Barnes & Noble
|
Kobo

Former Navy fighter pilot. Son of a congressman. Successful businessman in my own right. With a résumé like mine, women have never been a challenge.
Until I met her.
This sexy, tatted-up bad girl wasn't part of my plans, but that punch to my gut every time I see her tells me I have to know more.She's a mystery. An enigma. A challenge.
I'm going to figure her out — and then I'm going to make her mine. We'll find out what she's hiding... beneath this mask.
---
I've only read a couple of Meghan March's books, and I still consider myself fairly new to her books, but I've yet to find a book I didn't enjoy from her. This was the case with the first book in her Beneath series, Beneath This Mask.
The FMC, Charlotte (aka Charlie) Agoston, used to live her life in New York's high society until one day, her father was arrested and charged with stealing billions from investors. Instead of staying in New York and facing what her father has done, especially since the FBI thinks she knows what her father did with the money, she decides to run and change her identity. She's now living in New Orleans with a different name and no longer lives life with all the money and extravagance she was used to in New York. She is enjoying her new life working in a tattoo parlor and another store until Simon comes into the tattoo parlor with his friend, who wants a tattoo of his fiancee's name on him. Simon is immediately drawn to the heavily tattooed woman he wants to see again, but she initially makes it difficult. She doesn't want to risk being found, especially when Simon is in the spotlight because he is the son of a congressman and former Navy pilot. Simon is unwilling to give up on Charlie and will do anything to discover what Charlie is hiding.
I adored Simon in this book because he has every quality I love in a fictional male character. He's sweet, determined, protective, and possessive when it comes to Charlie, and he's also a Southern gentleman. He voiced what he wanted initially, and I loved how he wasn't willing to give up, even though Charlie made it difficult for him. He even got vulnerable with Charlie regarding his PTSD, and he never told anyone what happened when he was a Navy Pilot. I'm glad he knew when he needed help and went out and talked to someone about it. Thank you, Meghan, for writing Simon and showing the struggles of someone who has served and returned home and has asked for help. I know too many veterans who are afraid to get help or don't know where to get help. Simon's character is one I will never forget after reading this story.
When it came to the FMC, Charlie, I liked her, but I didn't like that she was keeping secrets. I wish she would have just told Simon the truth, but I understood why she kept her secret. She didn't want to ruin Simon's name, especially since he's such a good guy, a politician's son, and a highly respected former Navy Pilot. She didn't want to be put in the spotlight either, and being with a politician's son would put her with the press and risk her identity coming out. Another thing that bothered me was how Charlie was messing with her boss in a friends-to-benefits thing in the beginning (No, there is no cheating. This was before the MCS got together. The boss is messing with several women.). However, her boss comes off as protective of her, especially when she finally gives in to the romance between her and Simon. Constantine (her boss) has issues with Simon for some reason, which is never addressed, but it's obvious they knew each other from when they were younger. She did redeem herself, and I loved how she handled the situation regarding her father, mother, and the FBI.
There is a HEA in this book, but it did take some time because there are things that need to be addressed regarding Charlie and her family. Everything came together in the end, and I was there for Simon and Charlie's happily ever after, including an adorable big dog, Huck, who may have also stolen the show or my heart when reading this book. (Please note: a difficult scene involves Huck in this book. It may be triggering to some readers. I am one who doesn't like when an animal is hurt in any way.)
Overall, this is another great book from Meghan March, and I plan on continuing this series. 
---
Story Rating: ⭐️ ⭐️ ⭐️ ⭐️
Steam/Spice Rating: 🌶🌶.5
Would I recommend this book? Yes. I recommend this book to readers who love Contemporary Romance books with a sweet, alpha southern gentleman who is determined to get the girl. 
Genre/SubGenre(s): Romance | Contemporary Romance
Trope(s)/Element(s): Opposite's Attract | Bad Girl + Good Guy | Hidden Identities | Heroine on the Run | Who Hurt You? | Millionaire/Billionaire Romance | Navy Veteran MMC (Former Pilot) | Alpha MMC | Congressman Son MMC | Tattooed/Pierced FMC

This post contains affiliate links you can use to purchase the book. If you buy the book using that link, I will receive a small commission from the sale. It will help sponsor future giveaways but costs you nothing extra. You can read the full disclosure underneath the Privacy Policy.
---
---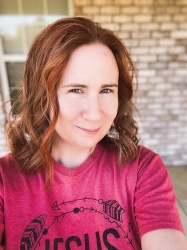 Latest posts by FranJessca
(see all)