Review: 'Betrayal' by Gillian Shields
August 26, 2010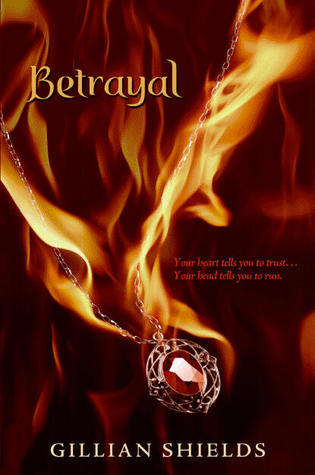 Betrayal
by
Gillian Shields
Series:
Immortal #2
Published by
Katherine Tegen Books
on August 3rd 2010
Genres:
Young Adult Paranormal
Format:
eBook
Source:
Purchased
Goodreads
Purchase at
Amazon
|
Apple

There are the small betrayals: the unkind word, the petty lies. And there are the betrayals that break hearts, destroy worlds, and turn the strong sweet light of day into bitter dust.

When Evie Johnson started at Wyldcliffe Abbey School for Young Ladies, her life changed in ways she couldn't possibly have envisioned: the discovery of her link with Lady Agnes, her special bond with Helen and Sarah, and their sisterhood in the astonishing secrets of the Mystic Way. Above all, Evie's love for Sebastian has turned her world upside down.
Now Evie returns to Wyldcliffe for another term and more danger. Surrounded by enemies, she lives every day in fear that Sebastian will fall into the darkness of servitude to the Unconquered Lords. The Wyldcliffe coven is plotting to destroy Evie and use Sebastian to secure their own immortality. Evie and her sisters must master the power of the Talisman before it is too late. But could it be Sebastian himself who will ultimately betray Evie?
In this companion to Gillian Shields's dazzling Immortal, magic and sweeping romance cross the bounds of time to deliver heart-stopping emotion and suspense.
My Review
(Originally Reviewed on Mrs. Papillion aka "The Book Worm in 2010)
My thoughts on Betrayal was a little skeptical at first. Could it live up to Immortal? Well, it did and BETTER. Maybe because we learned a little more about Sebastian and why he was in love with Evie. I didn't like the beginning at first until it finally picked up. I loved the ending. It took a twist at the end, which I wasn't expecting. Evie was thrown into a love obstacle which put her and Sebastian in a bit of a mess. Then the author put another character in the story which had me wondering what the heck was going on. Did I already mention that I loved the ending? I'm sorry the book had to end. I was hoping there would be more to the story and maybe there is. The Author hasn't put anything out yet. I'm hoping the author goes more into detail with Evie and what she can do.
Sorry, I won't go into much more detail about the book, but if you haven't read the first book, then I don't want to give away this book. You have to read the first one.
I bought both "Immortal" and "Betrayal" on my Kindle. =)
I'm going to keep up with other books written by Gillian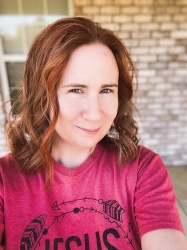 Latest posts by FranJessca
(see all)