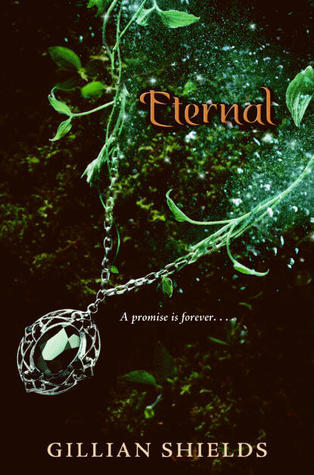 Eternal
by
Gillian Shields
Series:
Immortal #3
Published by
Katherine Tegen Books
on August 2nd 2011
Pages:
368
Format:
Paperback
Source:
Library
Amazon Kindle
|
Amazon Paperback
Goodreads

This third book about the Mystic Sisterhood at Wyldcliffe Abbey School for Young Ladies is another romantic thriller with paranormal elements and deep mystery. This time our heroine is Sarah Fitzalan, the dependable, faithful friend to Evie and Helen, her sisters in the Mystic Way. But this term Sarah finds that their friendship is tested to the limits. Evie is turning her back on the Mystic Way after the sisterhood laid her beloved Sebastian's soul to rest; Helen is distracted; and a new girl, wild child Velvet Romaine, seems set on stirring up more trouble at Wyldcliffe. Sarah struggles to keep the sisterhood together as the threat of attack from the dark coven looms.
All Sarah has to keep her going is her connection with her earth powers and a promise she cannot break. Must she sacrifice herself for the sake of her friends and sisters? Will her sisters join her, or will help come from unexpected sources, like her Romany ancestors, and a love she'd only just dared hope for?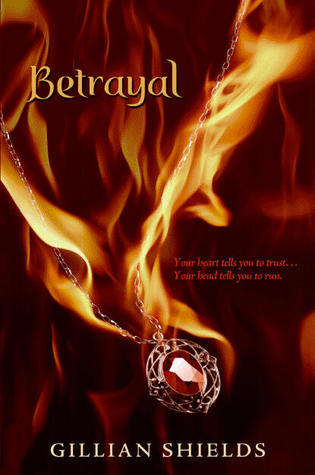 Betrayal
by
Gillian Shields
Series:
Immortal #2
Published by
Katherine Tegen Books
on August 3rd 2010
Pages:
359
Format:
eBook
Source:
Purchased
Amazon Kindle
|
Amazon Paperback
Goodreads

There are the small betrayals: the unkind word, the petty lies. And there are the betrayals that break hearts, destroy worlds, and turn the strong sweet light of day into bitter dust.

When Evie Johnson started at Wyldcliffe Abbey School for Young Ladies, her life changed in ways she couldn't possibly have envisioned: the discovery of her link with Lady Agnes, her special bond with Helen and Sarah, and their sisterhood in the astonishing secrets of the Mystic Way. Above all, Evie's love for Sebastian has turned her world upside down.
Now Evie returns to Wyldcliffe for another term and more danger. Surrounded by enemies, she lives every day in fear that Sebastian will fall into the darkness of servitude to the Unconquered Lords. The Wyldcliffe coven is plotting to destroy Evie and use Sebastian to secure their own immortality. Evie and her sisters must master the power of the Talisman before it is too late. But could it be Sebastian himself who will ultimately betray Evie?
In this companion to Gillian Shields's dazzling Immortal, magic and sweeping romance cross the bounds of time to deliver heart-stopping emotion and suspense.
My Review