Review: 'Eternal' by Gillian Shields
September 18, 2011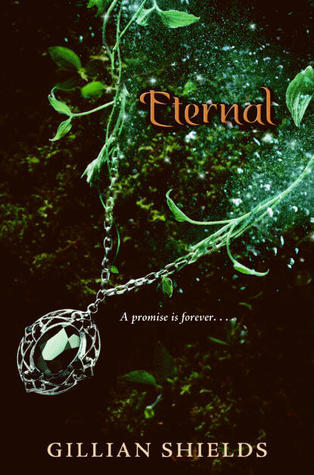 Eternal
by
Gillian Shields
Series:
Immortal #3
Published by
Katherine Tegen Books
on August 2nd 2011
Genres:
Young Adult Paranormal
Format:
Paperback
Source:
Library
Goodreads
Purchase at
Amazon
|
Apple

This third book about the Mystic Sisterhood at Wyldcliffe Abbey School for Young Ladies is another romantic thriller with paranormal elements and deep mystery. This time our heroine is Sarah Fitzalan, the dependable, faithful friend to Evie and Helen, her sisters in the Mystic Way. But this term Sarah finds that their friendship is tested to the limits. Evie is turning her back on the Mystic Way after the sisterhood laid her beloved Sebastian's soul to rest; Helen is distracted; and a new girl, wild child Velvet Romaine, seems set on stirring up more trouble at Wyldcliffe. Sarah struggles to keep the sisterhood together as the threat of attack from the dark coven looms.
All Sarah has to keep her going is her connection with her earth powers and a promise she cannot break. Must she sacrifice herself for the sake of her friends and sisters? Will her sisters join her, or will help come from unexpected sources, like her Romany ancestors, and a love she'd only just dared hope for?
(Originally Reviewed on Mrs. Papillion aka "The Book Worm")
I borrowed this book from the Library and had to wait a little while for it…but it was worth the wait. I loved the first two books in the series, Betrayal, and Immortal. This book "Eternal" was about Sarah instead of Evie this time. I have to say…I was a little skeptical at first, but Sarah grew on me in this book. The poor girl went through a lot. I'm glad I got to see her perspective. She went through almost losing both of her best friends to the evil that was still running around Wyldcliffe Abbey, to gaining knowledge from her ancestors to conquering the fear she had and beating the witches.
She also gained more friendship and love in this book. The description of the book above from Goodreads pretty much sums up the perfect description of the book and should draw in anyone to read it.
I will tell you that I was getting upset at Evie's character in this book. The girl still hadn't gotten over Sebastian, and she ended up getting in the worst scenarios. I just wanted to go through the book and slap her silly to wake her up.
I'm looking forward to reading the next book, "Destiny." I think she's going to write in Helen's perspective next. She also has to complete what she started with the annoying character who showed up and was destroying all the girls at the Abbey and trying to influence them into doing things they weren't supposed to be doing.
All and all I loved this book, and I would recommend it to anyone who likes reading YA and about witches.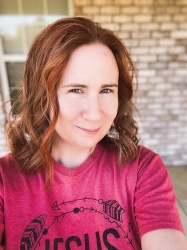 Latest posts by FranJessca
(see all)