Review: 'Blood Bound' by Patricia Briggs
June 23, 2023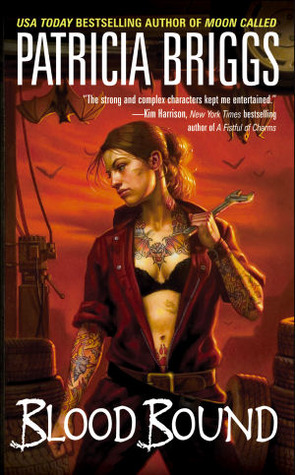 Blood Bound
by
Patricia Briggs
Series:
Mercy Thompson #2
Published by
Ace
on January 30, 2007
Genres:
Urban Fantasy
Format:
AudioBook
,
Paperback
Source:
Purchased
Goodreads
Purchase at
Amazon
|
Barnes & Noble
|
Kobo

Under the rule of science, there are no witch burnings allowed, no water trials or public lynchings. In return, the average law-abiding, solid citizen has little to worry about from the things that go bump in the night. Sometimes I wish I was an average citizen...
Mechanic Mercy Thompson has friends in low places-and in dark ones. And now she owes one of them a favor. Since she can shapeshift at will, she agrees to act as some extra muscle when her vampire friend Stefan goes to deliver a message to another of his kind.
But this new vampire is hardly ordinary-and neither is the demon inside of him.
---
I read Blood Bound in 2020 during the Romanceopoly Challenge hosted by Under the Covers Book Blog and reread it this year (2023) for a refresher before I read the third book. I've meant to read this series and will be making time this year (2023) to catch up, especially since I'm listening to the series because Lorelei King is the narrator.
Storyline/My Thoughts: This book was another action-packed adventure for Mercy Thompson, where she puts herself at risk to save her friends, who end up in the clutches of the latest threat in the area. This threat is not only a challenge for her but for the wolf shifters and vampires. Stephan is the one that lets her know of the threat since she owes him one after he assisted her with saving the alpha wolf's daughter in the first book. The issue is Mercy is only a walker and knows nothing about unaliving the threat, and she'll need the help of Stephan's maker, her old boss, and other Fae to help her, but even they think it's a risk she's taking that she shouldn't. Mercy can't just sit back and let the threat unalive more innocent people, especially when it takes some of her friends and even attempts to unalive one of them. It's up to her to deal with the threat, even if she has no clue how to handle it.
This is why I love Mercy Thompson because everyone underestimates her. She may not seem as strong as everyone thinks, but even the vampires are weary of her. She's one of her own kind, and back in the day, vampires knew she was a threat to them. Mercy grew up with the wolves, so she's unsure of everything she can do regarding being a walker. I can't wait to learn more about her as I read more books in this series.
This is a fantasy book so it will have a lot of world-building, paranormal elements/creatures, and less romance in the storyline. There is a romance blooming, though, and it's between two of the MMCs that are in love with Mercy. She used to have a crush on one of the MMCs when she was younger, and the other is the alpha wolf in the Tri-Cites area that told his pack she was his mate, which she never agreed to but kept her protected from the pack. I'm team Adam in this book, who is the alpha wolf leader, but Samuel, the one she was in love with previously, may have won me a bit in this book.
The ending of this book left me shocked since I didn't expect the twist at the end on who was behind everything. This character plays a significant role in assisting Mercy the whole time, and when she finds out the truth, she's not happy about it.
I love this series by Patricia Briggs and can't wait to binge the rest. I need to find out if Mercy ends up with one of the male wolves or if she decides to tell them both off.
---
Story Rating: ⭐️ ⭐️ ⭐️ ⭐️ ⭐️
Standalone or Part of Series: It's part of the Mercy Thompson series, and I recommend reading in order.
Do I recommend this book? Yes. If you enjoy the subgenre Urban Fantasy, I recommend this book/series.
Genre/SubGenre(s): Fiction | Fantasy | Urban Fantasy
Tropes/Elements: Kickbutt Heroine | Werewolves | Walker ( Coyote Shifter) | Vampires | Fae | Demons | Sorcerers

This post contains affiliate links you can use to purchase the book. If you buy the book using that link, I will receive a small commission from the sale. It will help sponsor future giveaways but costs you nothing extra. You can read the full disclosure underneath the Privacy Policy.
---
---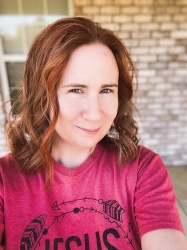 Latest posts by FranJessca
(see all)