Review: 'Boys That Bite' by Mari Mancusi
June 28, 2010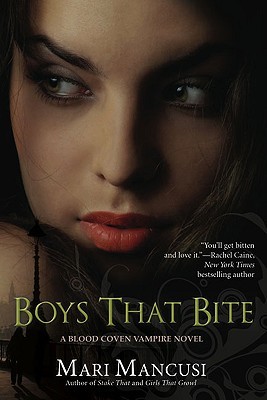 Boys that Bite
by
Mari Mancusi
Series:
Blood Coven Vampire #1
Published by
Berkley
on April 4th 2006
Genres:
Young Adult Paranormal
Format:
eBook
Source:
Purchased
Goodreads
Purchase at
Amazon
|
Apple

Two sisters—as different as the sun and the rain. For one, getting into the Blood Coven is to die for. But for the other, getting out could be lethal...
When Sunny McDonald gets dragged to Club Fang by her twin sister Rayne, she doesn't expect to find anything besides a bunch of Goth kids playing at being vampires. But when some guy mistakes Sunny for her dark-side-loving sister and bites her on the neck, she finds out that his fangs are real—and deadly.
Now, Sunny has less than a week to figure out how to reverse the bite, or else she's going to end up as the perpetually undead. And not only will she be a vampire, she'll also be bonded to Magnus—the bloodsucker who bit her—forever. And forever is a really long time...
(Originally Reviewed on Mrs. Papillion aka "The Book Worm")
So what did I think about the book…let's say I'm looking forward to the next book, which will be Rayne's point of view. I'm not very fond of Sunny's point of view for some reason. I don't mind Rayne that much. Maybe because I can relate on how Rayne is because I went through a Goth phase myself a long time ago (like 12 years ago…LOL…yes I'm that old).
I adore Magnus in this book because it's definitely what a Vampire is supposed to be like in these paranormal stories. He has the old ways, and he is a complete gentleman. He's also a TRUE Vampire, where he can't go in the sun, and he gets sick of religious artifacts, etc. Not a sparkly kind of Vampire.
I knew the ending was going to end the way it did because why wouldn't it have. Very predictable endings to a book I usually rate low.  I have a pet peeve of predicting books before I even finish it.
I give it 3 stars because it was kind of dry at first, but it got interesting towards the end.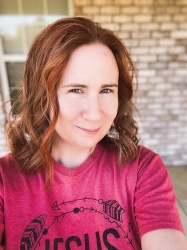 Latest posts by FranJessca
(see all)