Review: 'Brazen & Breathless' by Heather Long
June 8, 2022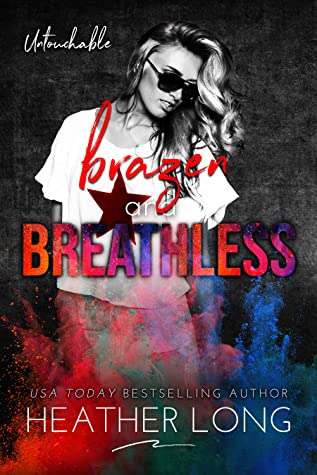 Brazen and Breathless
by
Heather Long
Series:
Untouchable #6
Published by
Self-Published
on October 20, 2020
Genres:
Mature High School/Young Adult Romance
,
Reverse Harem
Format:
eBook
Source:
Kindle Unlimited
Goodreads
Purchase at
Amazon
|
Barnes & Noble

It's a new year.

It's a new me.

Or maybe I should say a new us.

We're out there. We're not hiding the fact that I'm dating all of them. PDAs are back on the table. The final semester of high school kicks off with a bang. I have to keep my eye on the prize though—make every AP class count, keep my grades up, and find a way to balance life with my guys. My best friends. My boyfriends. My lovers.

The battle with Maddy is still on the table. So is figuring out our future. It's one thing to say we're sticking together, now we have to make it happen. 

I never thought it would be easy.
Apparently, we don't do easy.

But am I ready for this?

All I know is I'm not giving them up without a fight. 
Ninety some odd days to go, and we graduate.
We can do it, right?

*Please note this is a reverse harem and the author suggests you always read the forward in her books. Contains some bullying elements, mature situations, and is recommended for 17+. This is the sixth in a series and the story will continue through future books.
---
Brazen & Breathless is the sixth book in Heather Long's Untouchable series. I read this book at the end of April 2022 but am just now reviewing it. I took a much-needed break from reading/reviewing to focus on my health and family. Now, I'm back and ready to read/review again. The only bad thing about waiting so long to review a book is sometimes you forget stuff, but not with Brazen & Breathless. It also helped when I highlighted many of my favorite scenes and quotes from the book. (Note: If you are bothered by characters ages 17+ having mature relationships that have sex, etc., then this book may not be for you.) 
Storyline/My Thoughts: Heather Long, hasn't Frankie been through enough already? The poor girl deserves to be happy with her boyfriends, Archie, Cooper, Jake, and Ian. But no, life is going to throw her several other curves.
Cooper's quote from the book is how I feel for Frankie: "I'm tired of the whole fucking world trying to hurt you."
Exactly, Cooper. I'm tired of everyone hurting her, too.
I thought that maybe Frankie would be happy after spending her winter break with her boyfriends in Colorado. Her world will get turned upside down with what happens at the end of this book. Yes, there is a cliffhanger, and it's a big one that shocked me. I had a feeling that it was going to happen. The character was acting weird around Frankie. (Don't worry; no spoilers from me.) I wanted to worry first about the cliffhanger. Each book ends with one, but this one is a BIG one. At least to me, it was.
First, Frankie is back at school, and everyone will know she's dating all four of her friends. There will be bullying and people judging her and her boyfriends, but she has the best support system (her boyfriends and Rachel.) I love Rachel and how she is always there for Frankie. Rachel deserves a HEA, too. (I hope she gets one.)
Frankie's mother is back, trying to stop Frankie from emancipating herself. Oh, can someone just tell that woman you can't show up whenever you feel like taking care of your daughter? You have to be there 24/7. This woman is a homewrecker big time, too. Oh, I can't stand her. I feel for Frankie.
The boys have to deal with their own drama in this book. Truths come out about them and Frankie. Cooper finds out something about his own family that impacts Frankie too. He is pissed about it.
Don't worry; there are steamy scenes with Frankie and her boys. Ian is winning me over again. I have my favorites, though. I'm not going to say who they are in the book.
I give the sixth book in the series four stars and look forward to reading the next book in the series. I have to find out what happens after the cliffhanger. I hope the boys are prepared for it. I know Frankie is going to need all the help she can get. Poor girl. She needs her HEA, and I know Heather Long is working up to it. Thank goodness I have several books to read to catch up.
Standalone or Part of Series: It's part of the Untouchable series, and I recommend reading in order because each book ends up with a cliffhanger.
Steam/Spice Rating: ⭐️ ⭐️ ⭐️ ⭐️
Trope(s): Friends to Lovers; High School Romance; Reverse Harem; Voyeurism; Menage (M/F/M); light bondage
Cliffhanger: Yes
Would I recommend this book? Yes. If you enjoy Mature High School/Young Adult Contemporary books, you'll enjoy this book/series. This is a Reverse Harem book where the FMC has several lovers and doesn't choose between her lover (at least not yet).

This post contains affiliate links you can use to purchase the book. If you buy the book using that link, I will receive a small commission from the sale. It will help sponsor future giveaways but costs you nothing extra. You can read the full disclosure underneath the Privacy Policy.
---
---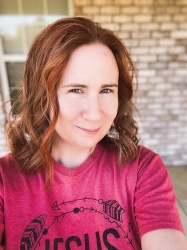 Latest posts by FranJessca
(see all)