Review: 'Bred in the Bone' by Kendra Elliot
December 31, 2019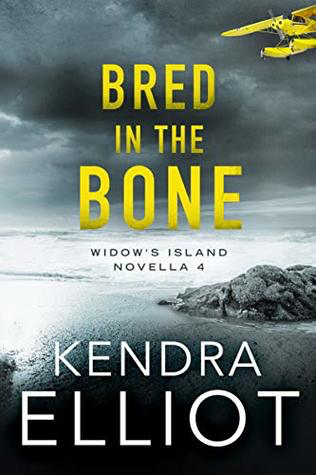 Bred in the Bone
by
Kendra Elliot
Series:
Widow's Island #4
Published by
Montlake Romance
on October 29, 2019
Genres:
Romantic Suspense
Format:
eBook
Source:
Kindle Unlimited
Goodreads
Purchase at
Amazon
|
Google Play

In the fourth Widow's Island novella by Wall Street Journal bestselling author Kendra Elliot, the truth of a twenty-year disappearance will finally come to light.
When the town drunk ends up dead in a hit-and-run, FBI special agent Cate Wilde expects that solving the case will be cut and dried. But evidence quickly surfaces that the victim was involved with another crime. A crime that has gone cold for twenty years. A crime of personal importance to Cate.
Cate's best friend, Samantha, went missing at fourteen, leaving behind nothing except a jacket and an island full of unanswered questions. Samantha's disappearance has haunted Cate for more than half her life, and she might finally be able to find some closure.
But not everything is as it seems. As Cate unravels what happened on that fateful day, she'll discover that the community of Widow's Island is full of secrets. Betrayed by someone she thought she knew, Cate will need to piece together the truth…before someone else gets hurt.
---
I caught up with the Widow's Island series before the New Year. Now I need to make time to catch up on ALL of Kendra Elliot's and Melinda Leigh's books this upcoming year. I love these two authors!
The fourth novella in the series written by the fabulous Kendra Elliot brings to light a twenty-year mystery of Cate's and Tessa's friend's disappearance. This is the mystery I've been waiting on since the beginning of the series, and Kendra left me in shock after finding out what happened to Samantha. This mystery would've never been solved if it wasn't for another investigation that Cate Wilde and Tessa Black have to solve together. A hit-and-run happens with the town drunk, and the victim is tied to their friend's disappearance twenty years ago. When the truth starts unraveling on what happened to Samantha, it was not something I expected at all. Kendra did a fantastic job with the suspense of the story and how everything came together.
I adored getting back with Cate in the series since she has gone through a lot after what happened to her. She's still recovering and has to choose if she's going back to job inland or staying in her hometown. She has help with her decision after certain circumstances happen in this book. There's also the town Doctor Henry that won me over with how he cared for Cate, especially toward the end. He's such a sweetheart to her.
I don't want to give anything away because I don't want to spoil it for anyone who hasn't read this novella yet. Like I've stated in previous reviews of the other novellas that this series is highly recommended for Romantic Suspense readers. The best part is these are short novellas, so don't take long to read at all. It didn't take me long to read and finish them before the New Year, and now I can't wait until October 2020. That's when the next two novellas release, and I know Kendra Elliot and Melinda Leigh are going to continue keeping readers on the edge of their seats with the Widow's Island series.

This post contains affiliate links you can use to purchase the book. If you buy the book using that link, I will receive a small commission from the sale. It will help sponsor future giveaways but costs you nothing extra. You can read the full disclosure underneath the Privacy Policy.
---
---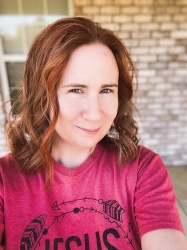 Latest posts by FranJessca
(see all)