Review: 'Chasing Christmas Eve' by Jill Shalvis
January 8, 2018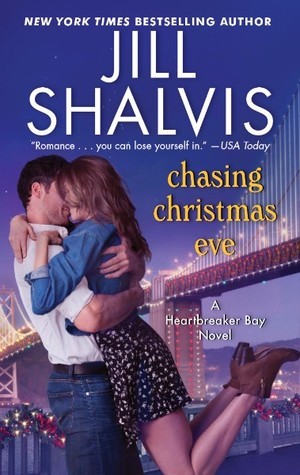 Chasing Christmas Eve
by
Jill Shalvis
Series:
Heartbreaker Bay #4
Published by
Avon
on September 26th 2017
Genres:
Contemporary Romance
Format:
Paperback
Source:
Purchased
Goodreads
Purchase at
Amazon
|
Barnes & Noble

Meet cute...
Run for the hills—temporarily. That's Colbie Albright's plan when she flees New York for San Francisco. Wrangling her crazy family by day and writing a bestselling YA fantasy series by night has taken its toll. In short, Colbie's so over it that she's under it. She's also under the waters of a historic San Francisco fountain within an hour of arrival. Fortunately, the guy who fishes Colbie out has her looking forward to Christmas among strangers. But she's pretty sure Spencer Baldwin won't be a stranger for long.
Make merry...
Spence's commitment to hiding from the Ghosts of Relationships Past means he doesn't have to worry about the powerful—okay, crazy hot chemistry—he's got with Colbie. Just because she can laugh at anything, especially herself... just because she's gorgeous and a great listener just because she gets Spence immediately doesn't mean he won't be able to let Colbie go. Does it?
and hope for a miracle.
Now the clock's ticking for Colbie and Spence: Two weeks to cut loose. Two weeks to fall hard. Two weeks to figure out how to make this Christmas last a lifetime.
---
I finally got a chance to finish reading Chasing Christmas Eve by Jill Shalvis, which happens to be the fourth book in the Heartbreaker Bay series. I wanted to finish reading it before 2018, but a family was in town, so it was left on my nightstand until I could finish it. I'm thankful for my family letting me finish it the first weekend of 2018 without any interruptions. Maybe there was one interruption, but all I had to do was the evil stare, and they left me be to finish enjoying Spence's and Colbie's book.
I was happy that Spence got his HEA in Chasing Christmas Eve and I also was glad he found a girl with similarities like him. Colbie and Spence know how not to have a love life when they work all the time or take others more than themselves.
Colbie has to get away from her family that is dependent on her, so she can finally get back to enjoying her job as a writer. She has a book to write, so she decides to run away from New York and head somewhere else. Her original destination doesn't happen, so she ends up in San Francisco. Her first day there, she ends up in the fountain soaking wet by a dog that put her in there. She ends up also meeting Spence who happens to be dreamy and is the one walking the dog. She's supposed to be there to get away from it all but ends up meeting the one guy that brings out a spark in her that she didn't know she had.
Spence is the rich inventor guy of his group of crazy lovable friends. He's unfortunately in the spotlight thanks to the so-called friend putting him out there in the press, and now all the ladies want to be with him. He's a rich, good-looking, very successful guy, so girls want to be with him, but he's not trying to be with them. He never thought he would meet the girl that changed his view of life until he meets Colbie. He also starts realizing it acts like someone his family.
Jill Shalvis wrote an exciting story with these two. Spence who happens to be a workaholic ends up becoming different in the story due to Colbie. Let's not forget Spence's friends are very protective, especially Elle. If you didn't read the previous book of this series, then it's a must because you'll understand why Elle is protective of her friends. One thing I enjoyed about Colbie is how quirky she was and how she didn't curse at all. She always had something cute and funny to say, instead of swearing.
I enjoyed Spence and Colbie, but I was upset with how these two handled certain situations with each other. There were times I wanted to knock some sense in both of them. I did enjoy the ending with these two, and as I said before, I'm so glad Spence got his HEA. I also loved Colbie's character because she fit well with Spence and his friends.
I give this book 4 stars and recommend it to Contemporary Romance readers out there. The Heartbreaker Bay series has become a favorite of mine, and I'm diving into the next book soon.

This post contains affiliate links you can use to purchase the book. If you buy the book using that link, I will receive a small commission from the sale. It will help sponsor future giveaways but costs you nothing extra. You can read the full disclosure underneath the Privacy Policy.
---
---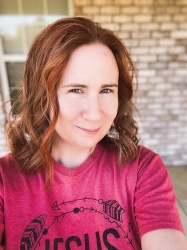 Latest posts by FranJessca
(see all)