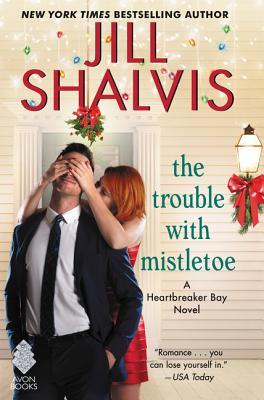 The Trouble with Mistletoe
by Jill Shalvis
Series: Heartbreaker Bay #2
Published by Avon on September 27th 2016
Genres: Contemporary Romance
Pages: 384
Format: Paperback
Source: Purchased
Amazon | B&N
Goodreads

If she has her way ...
Willa Davis is wrangling puppies when Keane Winters stalks into her pet shop with frustration in his chocolate-brown eyes and a pink bedazzled cat carrier in his hand. He needs a kitty sitter, stat. But the last thing Willa needs is to rescue a guy who doesn't even remember her ...
He'll get nothing but coal in his stocking.
Saddled with his great-aunt's Feline from Hell, Keane is desperate to leave her in someone else's capable hands. But in spite of the fact that he's sure he's never seen the drop-dead-gorgeous pet shop owner before, she seems to be mad at him ...
Unless he tempers "naughty" with a special kind of nice ...
Willa can't deny that Keane's changed since high school: he's less arrogant, for one thing—but can she trust him not to break her heart again? It's time to throw a coin in the fountain, make a Christmas wish—and let the mistletoe do its work ...
My Review
Continue reading →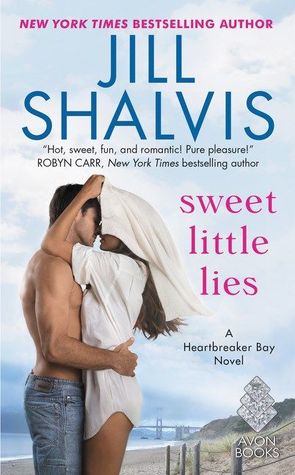 Sweet Little Lies
by Jill Shalvis
Series: Heartbreaker Bay #1
Published by Avon on June 28th 2016
Genres: Contemporary Romance
Pages: 384
Format: Paperback
Source: Purchased
Amazon | B&N
Goodreads


Choose the one guy you can't have . . .
As captain of a San Francisco Bay tour boat, Pru can handle rough seas—the hard part is life on dry land. Pru loves her new apartment and her neighbors; problem is, she's in danger of stumbling into love with Mr. Right for Anybody But Her.
Fall for him—hard . . .
Pub owner Finn O'Riley is six-foot-plus of hard-working hottie who always makes time for his friends. When Pru becomes one of them, she discovers how amazing it feels to be on the receiving end of that deep green gaze. But when a freak accident involving darts (don't ask) leads to shirtless first aid, things rush way past the friend zone. Fast.
And then tell him the truth.
Pru only wants Finn to be happy; it's what she wishes for at the historic fountain that's supposed to grant her heart's desire. But wanting him for herself is a different story—because Pru's been keeping a secret that could change everything. . . .
My Review Continue reading →