Review: 'The Trouble with Mistletoe' by Jill Shalvis
December 5, 2017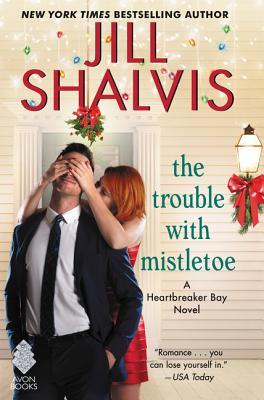 The Trouble with Mistletoe
by
Jill Shalvis
Series:
Heartbreaker Bay #2
Published by
Avon
on September 27th 2016
Genres:
Contemporary Romance
Format:
Paperback
Source:
Purchased
Goodreads
Purchase at
Amazon
|
Barnes & Noble
|
Kobo

If she has her way ...
Willa Davis is wrangling puppies when Keane Winters stalks into her pet shop with frustration in his chocolate-brown eyes and a pink bedazzled cat carrier in his hand. He needs a kitty sitter, stat. But the last thing Willa needs is to rescue a guy who doesn't even remember her ...
He'll get nothing but coal in his stocking.
Saddled with his great-aunt's Feline from Hell, Keane is desperate to leave her in someone else's capable hands. But in spite of the fact that he's sure he's never seen the drop-dead-gorgeous pet shop owner before, she seems to be mad at him ...
Unless he tempers "naughty" with a special kind of nice ...
Willa can't deny that Keane's changed since high school: he's less arrogant, for one thing—but can she trust him not to break her heart again? It's time to throw a coin in the fountain, make a Christmas wish—and let the mistletoe do its work ...
---
I planned on reading The Trouble with Mistletoe before the movie came out on Passionflix. Well, I definitely succeeded on reading it and finishing it in time because it only took 1 1/2 days for me to read it. I would've finished it in one day if it wasn't for my husband telling me I was neglecting the family. He never understands the importance of reading an amazing book.
I was excited to read Willa's story because I liked to her in the first book. First off, she's a sweet female character who loves animals. She owns an amazing pet salon and she's very independent. She doesn't really want a relationship because she's been burned before. In comes sexy Keane Winters who needs Willa's help with his Aunt's cat that he's stuck babysitting. Willa though can't believe Keane doesn't remember her from high school and she's definitely not going to give her sweet Willa. He stood her up, so why she be nice to him.
Oh, naive Keane has no idea what he's in for with Willa, which is one of many reasons why I really enjoyed these two. Willa didn't make easy for poor Keane. Although, there was definitely tension between the two throughout the beginning of the story. Both Willa and Keane had a rough childhood/teens, but in a different ways. They definitely were meant to meet each other again after high school and I liked how Keane handled Willa at times. Poor Willa. I can definitely understand her wanting to not have a relationship.
Another thing I like about Willa's character is how she is taking care of other people. She definitely reminds me of Pru from the first story.
Keane is a caring guy in the story as well. He doesn't know it though.
I give this book 4 stars and recommended it to Contemporary Romance readers out there.
You best believe I'm diving into the next book in the series now, so I can catch up with the newest book releasing next year.
Now…I'm counting down to the movie on Passionflix. I've seen the teasers and I definitely know Passionflix is going to do an amazing job with it. If you haven't checked out Passionflix, I highly recommend you do soon.

This post contains affiliate links you can use to purchase the book. If you buy the book using that link, I will receive a small commission from the sale. It will help sponsor future giveaways but costs you nothing extra. You can read the full disclosure underneath the Privacy Policy.
---
---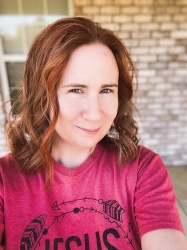 Latest posts by FranJessca
(see all)