Review: 'Accidentally on Purpose' by Jill Shalvis
December 31, 2017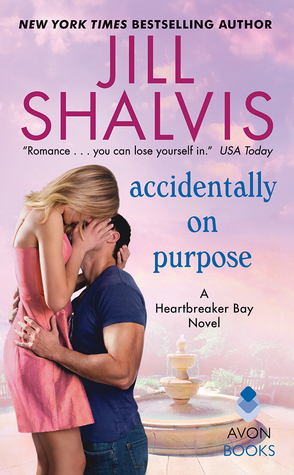 Accidentally on Purpose
by
Jill Shalvis
Series:
Heartbreaker Bay #3
Published by
Avon
on January 24th 2017
Genres:
Contemporary Romance
Format:
Paperback
Source:
Purchased
Goodreads
Purchase at
Amazon

There's no such thing as a little in love…
Elle Wheaten's priorities: friends, career, and kick-ass shoes. Then there's the muscular wall of stubbornness that's security expert Archer Hunt—who comes before everything else. No point in telling Mr. "Feels-Free Zone" that, though. Elle will just see other men until she gets over Archer . . . which should only take a lifetime . . .
There's no such thing as a little in lust…
Archer's wanted the best for Elle ever since he sacrificed his law-enforcement career to save her. But now that she's earned happiness and success, Archer just wants Elle 24/7. Their chemistry could start the next San Francisco Earthquake, and Archer doesn't want to be responsible for the damage. The alternative? Watch her go out with guys who aren't him . . .
There is such a thing as…
As far as Archer's concerned, nobody is good enough for Elle. But when he sets out to prove it by sabotaging her dates, she gets mad—and things get hot as hell. Now Archer has a new mission: prove to Elle that her perfect man has been here all along…
---
I'm finishing up 2017 with a review of Accidentally on Purpose by Jill Shalvis and I'm so glad I finished this book before 2018 began. This by far may be my favorite of the series (so far, I should say). Now I have a couple more books to read before the new book is released in January. Let's see if any other couple can win me over like Elle and Archer did.
I was beyond excited to read Elle's and Archer's story. These two became a favorite of mine the minute they were introduced in the first book because they definitely had a thing going on between them and I wanted to know more about their back stories. Elle is definitely a woman who is determined to conquer the world on her own, but unfortunately she's got Archer always there helping her. She's determined to kick his butt if he doesn't let her life. She's my favorite due to how she handles Archer. She knows how to put him in his place and she also knows how to throw any other guy in a loop with her personality and looks. Every guy is scared of her because of Archer.
The heat between these two was definitely crazy. Archer and Elle in the same room together, let's just say fireworks went off, although they always claimed nothing was going on. The minute Elle starts seeing other guys is when Archer shows his alpha side. Archer was definitely a favorite because he knew how to handle Elle. He also knew how to keep his feelings hidden from Elle, which frustrated everyone and Elle more.
The back stories between these two kept me turning the pages. I couldn't wait, when these two finally hooked up. LOVE! Believe me this book had a lot of drama (some of it family drama), tension, and humor.
I give this book 5 stars and highly recommend it to Contemporary Romance readers out there. Now I need to start reading the next book in this series. I love this series by Jill Shalvis. 🙂

This post contains affiliate links you can use to purchase the book. If you buy the book using that link, I will receive a small commission from the sale. It will help sponsor future giveaways but costs you nothing extra. You can read the full disclosure underneath the Privacy Policy.
---
---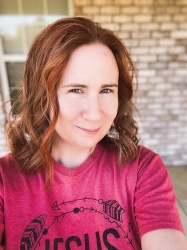 Latest posts by FranJessca
(see all)