Review: 'Hot Winter Nights' by Jill Shalvis #Romanceopoly2020
January 30, 2020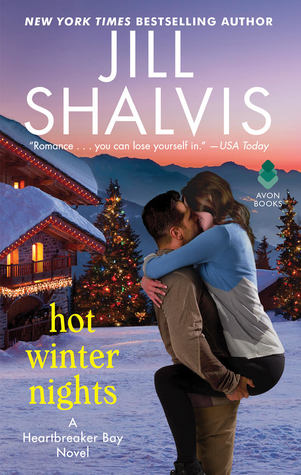 Hot Winter Nights
by
Jill Shalvis
Series:
Heartbreaker Bay #6
Published by
Avon
on September 25, 2018
Genres:
Contemporary Romance
Format:
Paperback
Source:
Purchased
Goodreads
Purchase at
Amazon
|
Barnes & Noble


Who needs mistletoe?

Most people wouldn't think of a bad Santa case as the perfect Christmas gift. Then again, Molly Malone, office manager at Hunt Investigations, isn't most people, and she could really use a distraction from the fantasies she's been having since spending the night with her very secret crush, Lucas Knight. Nothing happened, not that Lucas knows that — but Molly just wants to enjoy being a little naughty for once...
Whiskey and pain meds for almost-healed bullet wounds don't mix. Lucas needs to remember that next time he's shot on the job, which may be sooner rather than later if Molly's brother, Joe, finds out about them. Lucas can't believe he's drawing a blank on his (supposedly) passionate tryst with Molly, who's the hottest, smartest, strongest woman he's ever known. Strong enough to kick his butt if she discovers he's been assigned to babysit her on her first case. And hot enough to melt his cold heart this Christmas.
---
Hot Winter Nights by Jill Shalvis was such a cute book to read that I had a hard time putting down this book. It's the sixth book in Jill Shalvis' Heartbreaker Bay series, and I'm so glad I made time to read it. I've missed this series by Jill Shalvis. Thanks to the Romanceopoly 2020 Challenge, I was able to read and finish Hot Winter Nights for the Winter square on the board.
Hot Winter Nights is set in a town where there is a big group of friends/co-workers that either want to find love or love finds them unexpectedly. The later is what happens in the sixth book with Lucas and Molly. Both of them work in the same security firm office, but one works as an Office Manager, while the other gets to investigate out in the field. Molly wants to start being out in the field, but her brother, Joe, and their boss, Archer, won't let her. She ends up taking a case without Archer or Joe's approval to help one of her neighbor who is working at the Christmas Village. Her neighbor believes they are being scammed by the owner who dresses up as Santa and wants Molly to investigate it. Lucas is one of the investigators at the security firm, and both Archer and Joe want him to watch out for Molly secretively. Unfortunately, Lucas is going to have his hands full with Molly since she can take care of herself. It also is trying to avoid her because he doesn't remember how Molly ended up in his bed, and if they did anything. He hopes not since Molly's brother, Joe, and his best friend would hurt him if he hooked up with his little sister. Joe is very protective of Molly. Maybe too much.
This is when the story gets interesting because sparks start flying between the characters, and they are trying not to have that happen. It's inevitable, though. I kept rooting for them to realize it finally, and it took a traumatic event for them to understand their true feelings for each other. Both characters, though, have gone through a lot in their pasts, and they want to keep those pasts from each other, which was one thing that bothered me. Molly and Lucas should have been upfront with each other, especially since they were curious about what each other went through in their past. I will say this the best moments in the book are in Chapter One and the Epilogue. That's all I'm going to say because I don't want to give anything away.
I needed this fun romantic book after reading a dark paranormal romance book. I love Jill Shalvis and her adorable storylines. I can't wait to catch up with this series because I enjoy being in this fictional world that Jill has created. 🙂
---
Story Rating: 4 stars
Steaminess Rating: 3.5 stars
Standalone or part of series: Part of series, but each book follows a new couple.
Do I recommend this book? Yes.
Will I read other books from the author? Yes.
Tropes/Elements: Office Romance; Brother's Best-friend Romance; Christmas/Holiday; Mystery/Suspense

This post contains affiliate links you can use to purchase the book. If you buy the book using that link, I will receive a small commission from the sale. It will help sponsor future giveaways but costs you nothing extra. You can read the full disclosure underneath the Privacy Policy.
---
---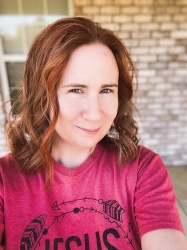 Latest posts by FranJessca
(see all)