Review: 'How to Get Lucky' by Erin McCarthy
June 25, 2015
I received a complimentary copy of the book from the author in exchange for an honest review. This does not affect my opinion of the book or the content of my review.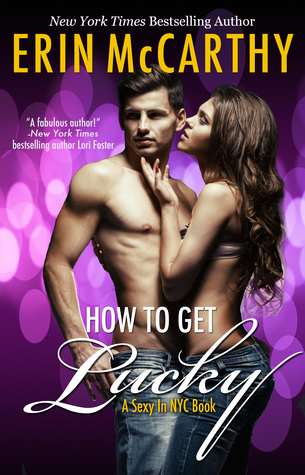 How To Get Lucky
by
Erin McCarthy
Series:
Sexy in NYC #3
Published by
Self-Published
on June 22, 2015
Genres:
Contemporary Romance
Goodreads
Purchase at
Amazon
|
Apple

Sometimes there is more than one way to get lucky…
Allison Parker knows winning the New York state lottery is impossible for a retail slave and fashion designer wanna-be who doesn't, uh, play the lottery. But after a particularly bad day at work and a random prediction from a quirky psychic, she does just that, and wins. Money. Lots of it.
Marco Lucky is exhausted over his bandmates and their diva antics and is looking for an escape. Yet finding a quiet spot in New York City is damn near impossible and he's already tired of the women hitting on him strictly because he's famous. But then the crazy brunette with the winning lottery ticket tells him exactly what she thinks of him and it isn't flattering. He finds himself determined to get to know her better... a whole lot better and prove he is worth her time.
Allison figures it's only fitting that she be the first woman in the history of ever to hit the lottery and score a smoking hot rock star all in one night, only to wake up with her entire life destroyed a mere eighteen hours later when her lottery ticket is missing. Marco's offer of help makes her feel like the biggest lame ass loser ever, and while she can't take his money, she can take a weekend in LA and some smoking hot sex. But that's all it can be with him rich and hitting the road and her hitting the unemployment line.
From two different cities, and two different worlds, can Marco and Allison put the issue of money to bed? Because being lucky in love just might be hitting the jackpot after all…
HOW TO GET LUCKY is book three in the "Sexy in NYC" series. The first two books, The Pregnancy Test and You Don't Know Jack, are also currently available by USA Today and NY Times bestselling author Erin McCarthy. After ten years of waiting to conclude the series, follow these girlfriends as they all find love, laughter, and labels in Manhattan.
My Review:
How to Get Lucky is the third book in Erin McCarthy's Sexy in NYC series, and it definitely it was one of those fun, loving books that was hard to put down.
Even though, I haven't had the chance to read the first two books, I definitely need to make time to now. Don't worry you can read How to Get Lucky as a standalone because each book follows along with different characters. In the third book, Allison Parker and Marco Lucky are center stage as the main characters.
The main female character, Allison is about to have a life changing moment happen and her friend Beckwith has predicted it happening. Although Allison is going to have something even better happen. She's going to meet Marco Lucky who happens to be a rock star. (At least that is what I consider the better thing happening…even though in the world of Allison she'll say it's the winning ticket) Marco never thought he would meet someone like Allison. A woman who doesn't go crazy over him or even like him. He's intrigued by her and will do anything to find out more about her. It's going to be a challenge since Allison is very challenging to deal with, but she's fun and silly at times.
I love every bit of this story and I don't want to give away too many details on it. Be prepared for a female character who speaks her mind and who doesn't take any crap. She's trying everything to be independent, but life definitely has proven to be rotten to her. She even loses the best thing that ever happened to her briefly. Poor girl.
Marco is not your usual rock star. Erin doesn't portray him as doing crazy things, but he has in his past. He's changed though due to what happened and he's trying everything to prove it. He's going to meet his match with Allison and I love every minute of these two together. Although, Allison did make it difficult for Marco at times. (She drove me a little crazy with how she handled certain situations with Marco, especially at the end).
I give this book 4 stars and recommend it to readers of Contemporary Romance. If you've been waiting for this book, you definitely should jump on reading it. I definitely plan on reading the first two. I bought them as soon as I read this one because I want to know what Beckwith predicted with his other friends.
I also recommend this book as a 2015 Beach Read.  =)  I know that I'll read the first two at the beach this summer.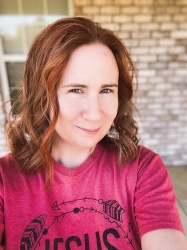 Latest posts by FranJessca
(see all)