Review: 'Close to the Bone' by Kendra Elliot
February 4, 2019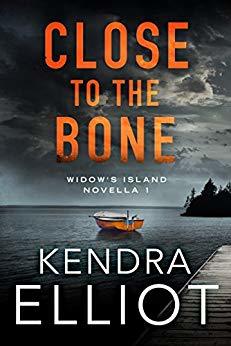 Close to the Bone
by
Kendra Elliot
Series:
Widow's Island #1
Published by
Montlake Romance
on October 23, 2018
Genres:
Romantic Suspense
Format:
eBook
Source:
Kindle Unlimited
Goodreads
Purchase at
Amazon
|
Google Play

FBI Special Agent Cate Wilde is back home on a remote Pacific Northwest island when she gets the call: a teenager's skeletal remains have been found on a nearby island.
Together with Tessa Black, a childhood friend turned local deputy, Cate confronts dreary weather and bleak leads to make sense of the death. The complications pile up as Cate is distracted by the coroner on the case—and by nagging memories that draw her twenty years into the past. The remains suggest eerie similarities between this victim, and Cate and Tessa's friend Samantha, who disappeared when she was fourteen.
Cate finds herself up against closemouthed locals, buried town secrets, and even her own heart. As the case unravels, will she be able to cut through the fog and find justice for the missing and the dead
There is nothing new that I love Kendra Elliot and Melinda Leigh and I was happy to hear they teamed up together to write another novella series. I LOVE these two authors! I've been reading a lot of Contemporary and Paranormal Romance lately and needed a Romantic Suspense story. I knew which authors to turn to for the Romantic Suspense genre. These two know how to keep me on the edge of my seat and they always write some amazing characters in their stories.
The synopsis of Close to the Bone briefly describes the story, so I won't go into detail about the story. It's a short novella, so it can be read in one sitting. (Hopefully, with no interruptions.) Instead, let's move onto the review and what I thought about the first book in the Widow's Island series.
Kendra automatically grabbed my attention with the first chapter due to the mystery/suspense already. One of the main characters FBI Special Agent Cate Wilde is called to help with skeletal remains that were found on one of the Widow's Islands. The poor character is home temporarily where she's recovering from a gunshot wound on the line of duty. I already knew I was going to like her character since she is determined and strong-willed, even after what she has gone through. She wants to find out what happened to the person that was killed and buried on the island. She has help from her childhood friend Tessa Black who happens to be a local deputy and the new doctor who is also the local coroner on the island. Between all the characters they are determined to find out what happened.
Not only did Kendra keep me intrigued with the storyline of finding out who was behind the bone remains, but also finding out about the history of the island. I loved the history of the islands and want more of the islands and the people that live there.
Overall, I give the first book 4 stars and recommend it to fans of the Romantic Suspense genre. If you haven't read any of Kendra Elliot's books I highly recommend you do or at least check them out and add them to your TBR. You can start reading her books by reading this book or reading any other series she's written: Bone Secrets, Callahan & Lane, and Mercy Kilpatrick.
The next book in the Widow's Island series is A Bone To Pick and it's by Melinda Leigh. (Another favorite Romantic Suspense Author.)

This post contains affiliate links you can use to purchase the book. If you buy the book using that link, I will receive a small commission from the sale. It will help sponsor future giveaways but costs you nothing extra. You can read the full disclosure underneath the Privacy Policy.
---
---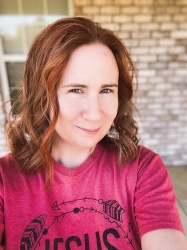 Latest posts by FranJessca
(see all)