Review: 'Club Kink' by Mia Kerr
July 18, 2023
I received a complimentary copy of the book from BookSirens in exchange for an honest review. This does not affect my opinion of the book or the content of my review.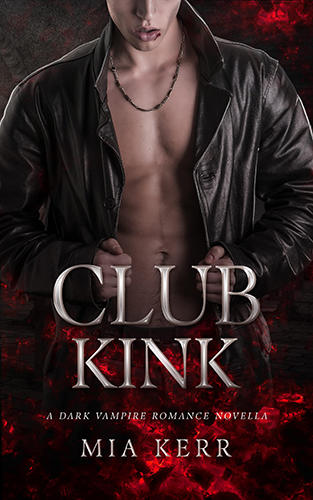 Club Kink: Steamy Paranormal Vampire Romance
by
Mia Kerr
Published by
Self-Published
on March 8, 2023
Genres:
Paranormal Romance
Format:
eArc
Source:
BookSirens
Goodreads
Purchase at
Amazon

My family was powerful, they were vampire hunters, my father being one of the most notorious hunters ever known. I knew a vampire couldn't harm me, but I didn't know what a vampire could possibly do to me when I walked into his club and let him play with me with his toys.

How could I ever go back after this?

How could anyone?

Once his hands were on me, the world became a blur—until he sank his teeth into my neck and drank from me before erasing my memory. Then, I had forgotten all of him.
---
Club Kink by Mia Kerr is a novella, so it's under 200 pages and can be read in less than an hour or two hours, depending on how fast your read. This was the second novella I've read from author Mia Kerr, and I enjoyed this one. I'm always up for a Paranormal Romance that has vampires with BDSM elements. It reminded me of Buffy Vampire Slayer, but instead of Angel and Spike being just vampires, they were sex club owners too. (That would have been an interesting episode on Buffy.)
Damien is the vampire in the story who owns the sex club, and he's hoping one day to meet his mate, especially after being asleep for over a century. The issue is that the woman who fate has deemed his mate is his archnemesis granddaughter. He knows what he should do with her, but he can't seem to stay away for some reason. The issue is his kind has rules about humans being their mates, and he has to follow them. I'm always fond of the alpha-like MMCs, and Damien had those qualities, plus he was a Dom. The FMC Rayne knows about vampires but never expects she would be intrigued by one, especially when he shows her things in his club that she's never experienced.
The concept of how and why the vampires were created was different, and I had never read that in a book/novella. It was unique, and I could understand why Damien wanted revenge on his archnemesis.
Mia Kerr hooked me with the story, but I have one complaint: the ending. I hope there is more to Damien and Rayne's story because the ending felt like a cliffhanger. It did have somewhat of a HEA, but to me, it was more HFN because there's the issue of Rayne's father. Other than that, I enjoyed this quick novella. It had everything I love in PNR and was steamy too, which was a plus. I definitely plan on reading more from this author.
---
Story Rating: ⭐️ ⭐️ ⭐️ ⭐️ .5
Steam/Spice Rating: 🌶 🌶 🌶.5
Would I recommend this novella? Yes. If you are looking for a quick PNR read, this may be something for you.
HEA/HFN: I'm going to categorized it as HFN.
Genre/SubGenre(s): Romance | Paranormal Romance | BDSM
Trope(s)/Element(s): Fated Mates | Alpha MMC | Sex Club Romance

This post contains affiliate links you can use to purchase the book. If you buy the book using that link, I will receive a small commission from the sale. It will help sponsor future giveaways but costs you nothing extra. You can read the full disclosure underneath the Privacy Policy.
---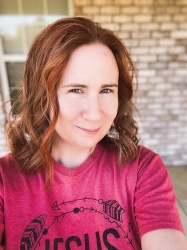 Latest posts by FranJessca
(see all)