Review: 'Darkfever' by Karen Marie Moning
August 30, 2011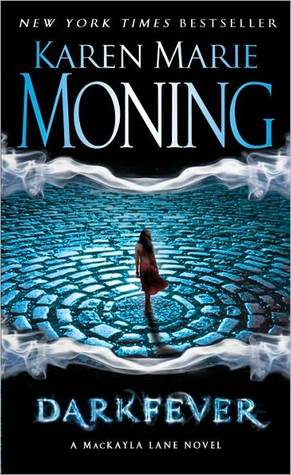 Darkfever
by
Karen Marie Moning
Series:
Fever #1
Published by
Delacorte Press
on October 31st 2006
Genres:
Urban Fantasy
Format:
Hardcover
Source:
Library
Goodreads
Purchase at
Amazon
|
Apple

When her sister is murdered, leaving a single clue to her death—a cryptic message on MacKayla Lane's cell phone–Mac journeys to Ireland in search of answers. The quest to find her sister's killer draws her into a shadowy realm where nothing is as it seems, where good and evil wear the same treacherously seductive mask. She is soon faced with an even greater challenge: staying alive long enough to learn how to handle a power she had no idea she possessed—a gift that allows her to see beyond the world of man, into the dangerous realm of the Fae.
(Originally Reviewed on Mrs. Papillion aka "The Book Worm")
I'm not used to reading a book like Darkfever, but I'm glad I listened to some of my book reading buddies. I finally made time to start reading the series, and I'm super happy I did. First off let me say, what the heck is BARRONS?!! That man/thing has to be something special in this series otherwise why is he so strong, smart and sexy. Damn! I'm curious to find out what he is.
I love MacKayla. She has become one of my favorite female characters. I look forward to finding out how she turns up in the next books. For a girl who lost her sister, she is one determined sister to find out who murdered her and also find out the mysteries in Ireland about the Fairies.
I love Karen Marie Moning's writing style and how she betrays Seelies and Unseelies. It's nothing like the other fairy stories I've read, except maybe a little bit more intense then Wicked Lovely.
I also love the character V'Lane. He sounds Yummy! Who wouldn't want a Fairy to do that to you? =) I look forward to getting to know him better also.
I won't get into the storyline since the description pretty much says it all.
All I know is I look forward to reading the next book. I thank my reading buddies again for suggesting this series. =)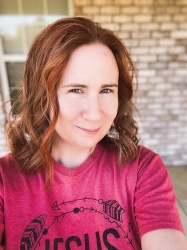 Latest posts by FranJessca
(see all)