Review: 'Dawn's Desire' by Donna Grant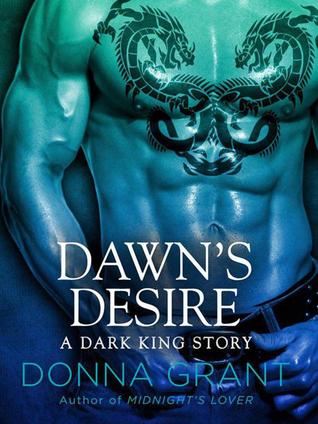 Dawn's Desire
by
Donna Grant
Series:
Dark Kings #0.3
Published by
St. Martin's Press
on September 25th 2012
Genres:
Paranormal Romance
Format:
eBook
Source:
Purchased
Amazon Kindle
|
Amazon Paperback
Goodreads

For centuries, the immortals knows as the Dragon Kings have hidden their shapeshifting powers from the world. But when a mortal enemy threatens to expose them, the warrior Banan must leave his secret lair in the Highlands, risk his life for the dragons within – and resist the temptations of human love…
Jane Holden has never considered herself beautiful. But when the impossibly handsome Banan casts his gaze upon her, smoldering with sensuality, she feels like the sexiest woman on earth. Banan, however, is a man on a mission. He refuses to succumb to this modern woman's charms – or his own desires. Two of his warrior brethren have already surrendered to forbidden love. But as the danger closes in, Banan realizes that he needs to possess Jane – mind, body, and soul. For she is more than his match. She is his destiny…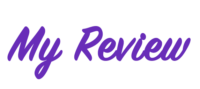 "Dawn's Desire" picks up where "Night's Awakening" left off at the end. Banan is playing the role of the new driver for PureGems where Elena works at currently. The Dragon Kings are trying to find out who at PureGems wanted Elena and her boss to explore their land. Someone must know the truth behind them, so they need to find who the person is and quiet them. Elena is inside her company doing her job and finding out who may be behind why she went with her boss Sloan, while Banan, Guy, and Rhys patrol outside the building and sneak around in some of the employer's homes and follow them to find out the truth. Of course in the middle of it all, Jane Holden, who is an American trying to keep her job with PureGems since her boss tends to be a jerk to her, gets caught up with what is going on. The boss she's working for could be the troublemaker the Dragon Kings are looking for in the story. Jane who always was considered 'plain Jane' never saw herself as beautiful. She always considered herself a disaster since she was always clumsy. When she comes across Banan though, sparks are going to fly. Now Banan must find out if Jane is apart of the problem, or is she has clueless as them. When Jane ends up accidentally overhearing something she was not supposed, she has to consider if PureGems is a job to keep or not. Banan in the meantime is going to either find out if Jane is behind it all or have to protect her from the truth. My thoughts on "Dawn's Desire" are of course it was another five moon rating from Donna Grant. I love this world Donna has created for the Dark Kings, and I want more about after ALL 3 short novellas. Banan is a FAVE of mine now after reading his book. He is one dragon king who is very protective of Jane, and he knew the risks of being with Jane, but he managed to get over it rather quickly than the other Dragon Kings. He knew from the moment, he met Jane, that it would be hard to get over her. Jane is a very quiet and klutzy female, who I actually can click with right away. (being the quiet, timid, klutz myself sometimes) She also has become a fave lead female character out of all the books. I want to know who the guy is at the end of the book which is behind outing the Dragon Kings now. Donna kind of left us hanging. And I also want to learn more about the leader of the Dragon Kings, Constantine. =) He has fascinated me since Book 1. I recommend this book to paranormal romance readers, dragon shifter lovers, and Donna Grant fans. You'll enjoy this book and the first two short novellas as well — just a quick note. ALL 3 covers to the Dark Kings are HOT!! I hope these get made into paperbacks soon so I can buy them for my library at home and my hubby can be mad at me drooling over them. =)


I guess I should type a bio here. I'm FranJessca or Fran for short. I'm the owner of Book Lovin' Mamas and main Reviewer. I've been reviewing books since I got out of the Navy in 2011. Now 8 years later, I'm still reviewing, but this time with my youngest sidekick.
When I'm not reading and reviewing, you can find me at my day job during the week and on the weekend taking care of our little farm.

Latest posts by FranJessca (see all)