Review: 'Dead of Winter' by Kresley Cole
February 28, 2018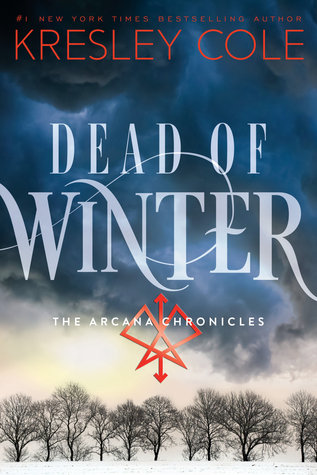 Dead of Winter
by
Kresley Cole
Series:
The Arcana Chronicles #3
Published by
Simon & Schuster Books for Young Readers
on January 6th 2015
Genres:
Young Adult Dystopian
Format:
AudioBook
Source:
Purchased
Goodreads
Purchase at
Amazon
|
Apple


Heartbreaking decisions
Evie was almost seduced by the life of comfort that Death offered her—until Jack was threatened by two of the most horrific Arcana, The Lovers. She will do anything to save him, even escape Death's uncanny prison, full of beautiful objects, material comforts…and stolen glances from a former love.

Uncertain victory
Despite leaving a part of her heart behind with Death, Evie sets out into a perilous post-apocalyptic wasteland to meet up with her allies and launch an attack on the Lovers. Such formidable enemies require a battle plan, and the only way to kill them may mean Evie, Jack, and Death allying. Evie doesn't know what will prove more impossible: surviving slavers, plague, Bagmen and other Arcana—or convincing Jack and Death to work together.

Two heroes returned
There's a thin line between love and hate, and Evie just doesn't know where she stands with either Jack or Death. Will this unlikely trio be able to defeat The Lovers without killing one another first...?
My Review
It took me a little longer to finish listening to Dead of Winter, but that is because this Book Lovin' Mama came down with the flu. Grrr! I tried to avoid the flu, but unfortunately, it got me, and I had to put listening to Dead of Winter on hold.
I finally finished the book, while at work and of course there was a cliffhanger at the end. Now, I'm aching to start the next book because I need to know what happens next. Kresley knows how to suck me into her stories continuously, and there's no returning to the real world until I finish her books. Her writing style, creative storylines, and addicting characters don't help either with my reading addition of her books. Also, I may have a slight issue since I can't get enough of the Arcana Chronicles. I'm determined to catch up before the last book is released.
Unfortunately, this book didn't grab me as the first two books did, so it's only getting 3.5 stars. It's not a bad rating though because I did still enjoy the book, mainly since I listened to it, instead of reading it. The narrator Emma Galvin has become a favorite since she does accents of the characters and she brings the story and characters to life.
I was expecting more action in the story, and I wanted to learn more about the other Arcana. Although, I did learn a lot more about the Lovers (the Twins) and they were twisted. Holy moly, they were twisted. Kresley writes detailed characters who can either be lovable or crazy as hell which you have to hate.
I won't spoil the book for anyone, but I highly recommend reading these books in order. If you enjoy Young Adult Dystopian books with love triangles, bagmen (zombies), slavers, soldiers, etc., then you'll want to pick up these books. What I'm hoping the next book goes back to the action and hopefully, the love triangle will subside for a bit. I love to read love triangles every once in awhile in stories, but hoping the girl picks the guy she wants to be with soon. Evie keeps stringing them along. This book though, she may have made a decision, but I'm still hoping she picks the guy I like. Dang, it! Choose already, Evie!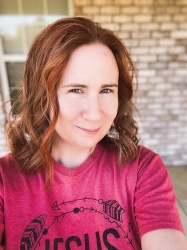 Latest posts by FranJessca
(see all)