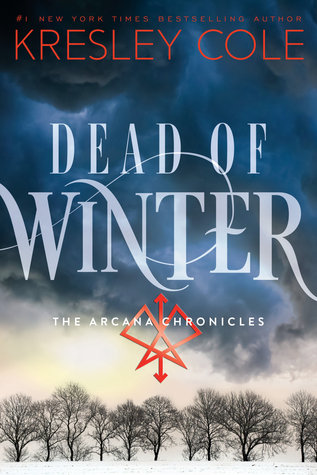 Dead of Winter
by Kresley Cole
Series: The Arcana Chronicles #3
Published by Simon & Schuster Books for Young Readers on January 6th 2015
Pages: 303
Format: AudioBook
Source: Purchased
Amazon | B&N
Goodreads



Heartbreaking decisions
Evie was almost seduced by the life of comfort that Death offered her—until Jack was threatened by two of the most horrific Arcana, The Lovers. She will do anything to save him, even escape Death's uncanny prison, full of beautiful objects, material comforts…and stolen glances from a former love.

Uncertain victory
Despite leaving a part of her heart behind with Death, Evie sets out into a perilous post-apocalyptic wasteland to meet up with her allies and launch an attack on the Lovers. Such formidable enemies require a battle plan, and the only way to kill them may mean Evie, Jack, and Death allying. Evie doesn't know what will prove more impossible: surviving slavers, plague, Bagmen and other Arcana—or convincing Jack and Death to work together.

Two heroes returned
There's a thin line between love and hate, and Evie just doesn't know where she stands with either Jack or Death. Will this unlikely trio be able to defeat The Lovers without killing one another first...?
My Review Continue reading →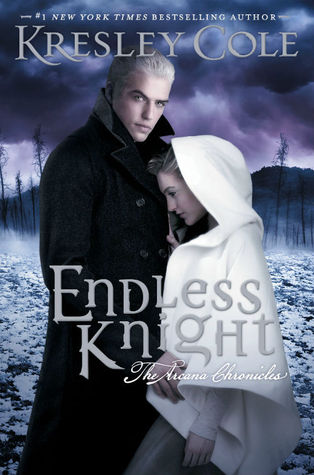 Endless Knight
by Kresley Cole
Series: The Arcana Chronicles #2
on September 2nd 2014
Pages: 320
Format: AudioBook
Source: Purchased
Amazon | B&N
Goodreads


In this seductive follow-up to Poison Princess, #1 New York Times bestselling author Kresley Cole takes us deeper into the dark world of the Arcana Chronicles.
Evie has fully come into her powers as the tarot Empress. And Jack was there to see it all. In the aftermath of killing Arthur, Evie realizes that there is a war brewing between the teens who've been given powers following the apocalypse, and it's kill or be killed. When Evie meets Death, the gorgeous and dangerous Endless Knight, things get even more complicated. Somehow the Empress and Death share a romantic history. One that Evie can't remember, but Death can't forget. Evie is drawn to Death, but in love with Jack. She is determined to discover why she's been granted these powers, and in the process, struggles to accept her place in the prophecy that will either save the world, or destroy it.
My Review Continue reading →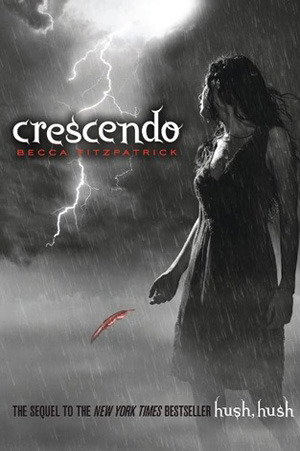 Crescendo
by Becca Fitzpatrick
Published by Simon & Schuster Books for Young Readers on October 19th 2010
Pages: 427
Format: eBook
Source: Purchased
Amazon | B&N
Goodreads


Nora Grey's life is still far from perfect. Surviving an attempt on her life wasn't pleasant, but at least she got a guardian angel out of it. A mysterious, magnetic, gorgeous guardian angel. But despite his role in her life, Patch has been acting anything but angelic. He's more elusive than ever (if that's possible) and what's worse, he seems to be spending time with Nora's archenemy, Marcie Millar.
Nora would have hardly noticed Scott Parnell, an old family friend who has moved back to town, if Patch hadn't been acting so distant. Even with Scott's totally infuriating attitude, Nora finds herself drawn to him - despite her lingering feelings that he is hiding something.
If that weren't enough, Nora is haunted by images of her murdered father, and comes to question whether her Nephilim bloodline has anything to do with his death. Desperate to figure out what happened, she puts herself in increasingly dangerous situations to get the answer. But maybe some things are better left buried, because the truth could destroy everything - and everyone - she trusts.
My Review