Review: 'Silence' by Becca Fitzpatrick
April 19, 2012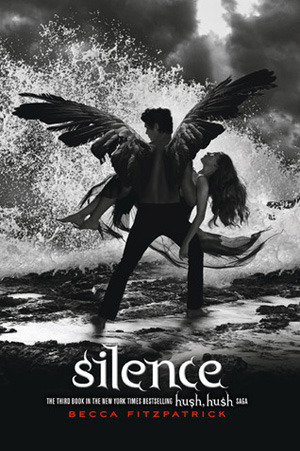 Silence
by
Becca Fitzpatrick
Published by
Simon & Schuster Books for Young Readers
on October 4, 2011
Genres:
Young Adult Fantasy
Format:
eBook
Source:
Purchased
Goodreads
Purchase at
Amazon
|
Kobo

WHEN SILENCE IS ALL THAT'S LEFT, CAN THE TRUTH FINALLY BE HEARD?
Nora Grey can't remember the past five months of her life. After the initial shock of waking up in a cemetery and being told that she has been missing for weeks - with no one knowing where she was or who she was with - she tried to get her life back on track. Go to school, hang out with her best friend, Vee, and dodge mom's creepy new boyfriend.
But there is this voice in the back of her head, an idea that she can almost reach out and touch. Visions of angel wings and unearthly creatures that have nothing to do with the life she knows.
And this unshakable feeling that a part of her is missing.
Then Nora crosses paths with a sexy stranger, whom she feels a mesmerizing connection to. He seems to hold all the answers...and her heart. Every minute she spends with him grows more and more intense until she realizes she could be falling in love. Again.
My Review:
(Originally Reviewed on Mrs. Papillion aka "The Book Worm")
I was looking forward to reading Silence once I got it on my Kindle, but unfortunately, I wasn't impressed with it like I was the first two books. =( I still love you, Becca Fitzpatrick. I was just a little disappointed with the storyline and what happened to Nora. I mean, she missed months of her life and didn't remember. It also felt predictable. The beginning to the end didn't have me excited as the first two books did. I also was upset that Patch didn't come into the book until the middle of it. Grrr!!! He's my favorite character out of the story. Oh and don't get me started on the kidnapper who took Nora. Really…?! That pissed me off. I did like the ending though and what Nora is going to have to do. I was a little surprised about what happened to Nora too. Eek! She got herself into a lot of mess. Other than that I hope the 4th book gets my interest again. I know I've heard people say that they're upset that Becca decided to have the 4th book because supposedly this was her last book for the Hush Hush series. We all know an Author can change their minds and we also see a Publisher could've influenced it too. I'm looking forward to the fourth book. I want to know what happens next in the story between Nora and Patch. I want to know where Becca is going to take it from the ending she left with "Silence." I always love an Author who feels they have more to write about in their story. So, Becca, I'm one of those readers that is anxiously waiting for the 4th book. You still have love from me I think "Silence" isn't my fave of the series.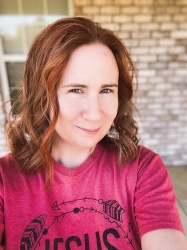 Latest posts by FranJessca
(see all)