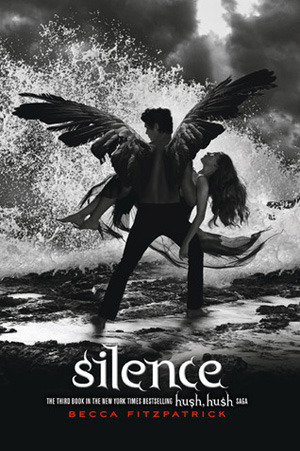 Silence
by
Becca Fitzpatrick
Published by
Simon & Schuster Books for Young Readers
on October 4, 2011
Pages:
448
Format:
eBook
Source:
Purchased
Amazon Kindle
|
Barnes & Noble
Goodreads

WHEN SILENCE IS ALL THAT'S LEFT, CAN THE TRUTH FINALLY BE HEARD?
Nora Grey can't remember the past five months of her life. After the initial shock of waking up in a cemetery and being told that she has been missing for weeks - with no one knowing where she was or who she was with - she tried to get her life back on track. Go to school, hang out with her best friend, Vee, and dodge mom's creepy new boyfriend.
But there is this voice in the back of her head, an idea that she can almost reach out and touch. Visions of angel wings and unearthly creatures that have nothing to do with the life she knows.
And this unshakable feeling that a part of her is missing.
Then Nora crosses paths with a sexy stranger, whom she feels a mesmerizing connection to. He seems to hold all the answers...and her heart. Every minute she spends with him grows more and more intense until she realizes she could be falling in love. Again.
My Review: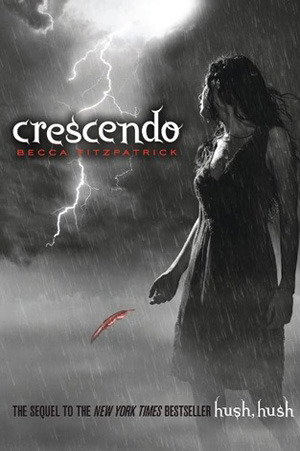 Crescendo
by
Becca Fitzpatrick
Published by
Simon & Schuster Books for Young Readers
on October 19th 2010
Pages:
427
Format:
eBook
Source:
Purchased
Amazon Kindle
|
Amazon Paperback
Goodreads

Nora Grey's life is still far from perfect. Surviving an attempt on her life wasn't pleasant, but at least she got a guardian angel out of it. A mysterious, magnetic, gorgeous guardian angel. But despite his role in her life, Patch has been acting anything but angelic. He's more elusive than ever (if that's possible) and what's worse, he seems to be spending time with Nora's archenemy, Marcie Millar.
Nora would have hardly noticed Scott Parnell, an old family friend who has moved back to town, if Patch hadn't been acting so distant. Even with Scott's totally infuriating attitude, Nora finds herself drawn to him - despite her lingering feelings that he is hiding something.
If that weren't enough, Nora is haunted by images of her murdered father, and comes to question whether her Nephilim bloodline has anything to do with his death. Desperate to figure out what happened, she puts herself in increasingly dangerous situations to get the answer. But maybe some things are better left buried, because the truth could destroy everything - and everyone - she trusts.
My Review