Review: 'Endless Knight' by Kresley Cole
August 16, 2022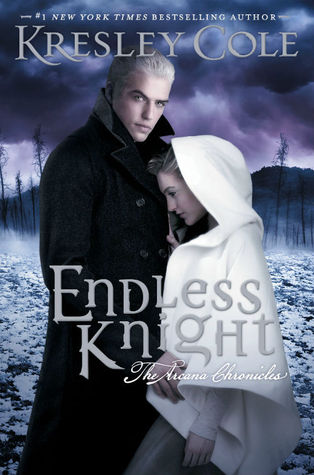 Endless Knight
by
Kresley Cole
Series:
The Arcana Chronicles #2
Published by
Simon & Schuster Books for Young Readers
on October 1, 2013
Genres:
Young Adult Dystopian
Format:
AudioBook
,
Hardcover
Source:
Purchased
Goodreads
Purchase at
Amazon
|
Barnes & Noble
|
Kobo

In this seductive follow-up to Poison Princess, #1 New York Times bestselling author Kresley Cole takes us deeper into the dark world of the Arcana Chronicles.
Evie has fully come into her powers as the tarot Empress. And Jack was there to see it all. In the aftermath of killing Arthur, Evie realizes that there is a war brewing between the teens who've been given powers following the apocalypse, and it's kill or be killed. When Evie meets Death, the gorgeous and dangerous Endless Knight, things get even more complicated. Somehow the Empress and Death share a romantic history. One that Evie can't remember, but Death can't forget. Evie is drawn to Death, but in love with Jack. She is determined to discover why she's been granted these powers, and in the process, struggles to accept her place in the prophecy that will either save the world, or destroy it.
---
I first read/listened to Endless Knight back in 2018. Four years later, I'm finishing a re-read of the book because the last book in the series is coming out later in 2022. I can't wait! I need a refresher on the series before the final book is released.
Storyline/My Thoughts: Kresley Cole has built up this fantastic dark, twisted dystopian world even more in Endless Knight. She also throws even more drama and a crazy twist at the end, which I wasn't expecting for the kids that are Arcana card characters. This is just one of many reasons why I can dive into anything that Kresley writes and know I will have difficulty returning to reality. I feel like I've been sucked into the world that Kresley Cole created, and I don't want to get out, even though I should with the Arcana Chronicles. It is a dystopian world, but I like the characters so much that I want to be with them. 
It also didn't help that the narrator, Emma Galvin, of Endless Knight made it hard to get back to reality as well. She made the story and characters come to life in my head. If there is one thing I would recommend is listening to the series more than reading it. The narrator is fabulous for these books!!!
Evie is not the scared little girl in Endless Knight. She's unalived her first Arcana card, but she had every reason to because he was a horrible person. She even saved some other girls from what he planned on doing with them. Evie's matured quite a bit since the first book because now she's grown into the Empress. She's accepting her powers and actually learning more about them. The only thing is she's afraid she'll turn into the 'Red Witch' from the past game, and she will do anything to prove to the other card characters she's not that same character. She doesn't want to be a part of the dark game, and she'll prove to everyone she doesn't let the gods decide on her fate. She wants to form alliances with the other cards and take down the one person who has invaded her mind since the beginning of the Flash. Death, himself. I enjoyed reading her character in the second book.
Jackson Deveaux grew on me in this one too, but in the end, I was aching for Death (or otherwise known as Arik). Fair warning, there's a cliffhanger at the end of the story that will leave you wanting to read the next book immediately, especially learning why Death has it out for Evie. Death is the perfect morally grey character that you will love to hate. I know I didn't like him at first until he unveiled the truth to Evie about why he didn't like her very much. He has every reason not to like or even trust her. Poor Evie. She goes through a lot in this story because Kresley doesn't ever make it easy for the characters. However, Arik is one sexy character who fits the Death character very well. I know towards the end of this book, I've switched from Team Jack to Team Death. I know I'll flip flop again after Jack goes over his side of the story with Evie on why he did what he did in the first book.
I also thoroughly enjoyed learning more about the other cards in the story, and I can't wait to see who has an alliance with Evie and her gang even more in the following story. Nope, not giving anything away.
This was a great sequel to the first book, and I'm anxious to find out what happens next with Evie, Jack, Arik, Matthew, etc.
I give this book 4.5 stars and look forward to re-reading the third book next in the series.
Standalone or Part of Series: It's part of the Arcana Chronicles, and I highly recommend reading in order.
Would I recommend this book/series? Yes. I highly recommend it to readers of the Young Adult Dystopian genre of the mature audience because there is a sex scene and some minor cussing in the book. These characters are very mature, but they have to be in the setting they are in, unfortunately.

This post contains affiliate links you can use to purchase the book. If you buy the book using that link, I will receive a small commission from the sale. It will help sponsor future giveaways but costs you nothing extra. You can read the full disclosure underneath the Privacy Policy.
---
---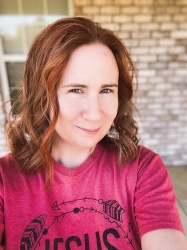 Latest posts by FranJessca
(see all)