Review: 'Dirty Rich One Night Stand' by Lisa Renee Jones
December 6, 2018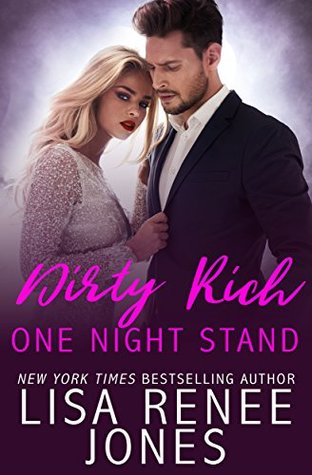 Dirty Rich One Night Stand
by
Lisa Renee Jones
Series:
Dirty Rich #1
,
Cat & Reese #1
Published by
Julie Patra Publishing
on October 17, 2017
Genres:
Contemporary Romance
,
Erotic Romance
Format:
AudioBook
Source:
Amazon
Goodreads
Purchase at
Amazon
|
Apple

DIRTY, RICH ONE NIGHT STAND.
That's all it was supposed to be. Her. Him. Pleasure. And then a fast goodbye. He's a stranger. And yet, he's not. She knows him even though he doesn't know her.He's the powerful attorney, now world-renowned after coming off the trial of a century which was publicized across the country. And I'm one of the reporters that sat in his courtroom.
I watched him, studied him, got to know him from afar which isn't hard since I know his exact brand of confidence, arrogance, and wealth.I know his type. I've dated his type. Which is why when I happen to come face to face with him, when sparks fly and heat simmers between us, I know what happens if I say "yes" to Reese Summer.
I know he'll taste like sin and sex, even before he kisses me.
I know he'll feel like pleasure and passion, even before he touches me.
I know he'll demand more than I want to give, and yet, because I dare to give myself to him, the result will be deliciously hot.
I know that I will not leave his bed without being utterly, completely sated.
And I know that I will leave the next morning anyway.
And so, I do.
And so, he follows.
And as chase begins my question becomes: Is Reese Summer THE one or is he really just a dirty, arrogant lie that should have stayed a one night stand?
My Review
I ended up listening to Dirty Rich One Night Stand thanks to the Audible Romance Package. It didn't take long to finish it since I was listening to it on the way to work, at work, and on the way back home. I'm so glad I have my own office though, otherwise, my co-workers may have heard me giggle a couple of times, when listening to the narrators bring Cat & Reese to life.
I enjoyed getting to know Cat & Reese in their first story together. The opening scene alone will have you aching for more, especially how Cat & Reese bicker with each other after first meeting each other. Cat may have given Reese a nickname the first chapter alone, but he already had a nickname thanks to other women. The way Lisa described him I definitely could agree with all the women. Don't ever get in the way of Cat though with her coffee and don't mess with Reese, when he comes to getting to court on time. These two are perfect for each other with similar personality traits. They both have determination, stubbornness, and feistiness.
Reese is a defense lawyer who represents clients that have been wrongly accused, and he will do anything to win the case for his clients. He never represents guilty clients. His current client has been charged with killing a pregnant young woman and having an affair. Reese is determined to win the case for his client, and he knows with his team's help he'll be able too. He never thought that Cat would win over his heart though and he has a mission also to win over the woman who mentioned he had no manners and was an 'A-hole.' Gotta love an honest character though, and they both are sincere from the beginning. Both have pasts that are similar too with their parents' issues. They will be dealing with some conflicts between the two though when they do get together. I wanted to knock some sense into them several times, especially Cat.
Lisa Renee Jones writes two characters who were meant to meet each other at the right time. Reese and Cat have become a 'power' couple to me after reading their first book. They are perfect for each other.
I give the first book of Cat & Reese and the Dirty Rich series 5 stars. I highly recommend it to contemporary romance readers out there and also of readers who love dramatic elements to in the story.
Cat & Reese's continuation story is out now too, so I highly recommend reading that one after this one. 🙂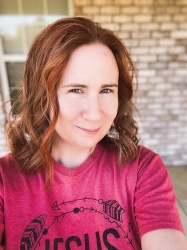 Latest posts by FranJessca
(see all)