Review: 'Don't You Forget About Me' by Mhairi McFarlane #Romanceopoly2020
June 6, 2020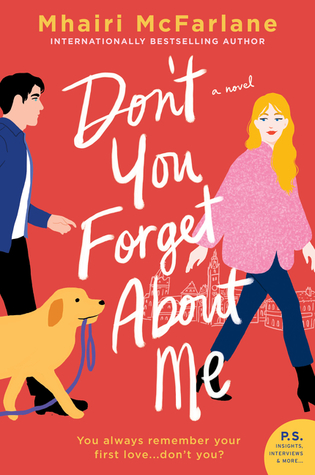 Don't You Forget About Me
by
Mhairi McFarlane
Published by
William Morrow Paperbacks
on September 10, 2019
Genres:
Women's Fiction
Format:
Paperback
Source:
Purchased
Goodreads
Purchase at
Amazon
|
Apple
|
Google Play
|
Kobo

Internationally bestselling author Mhairi McFarlane delivers a funny, romantic, heartfelt novel perfect for fans of Josie Silver or Sally Thorne, and anyone who loves Bridget Jones!
You always remember your first love... don't you?
If there's anything worse than being fired from the lousiest restaurant in town, it's coming home early to find your boyfriend in bed with someone else. Reeling from the humiliation of a double dumping in one day, Georgina takes the next job that comes her way—bartender in a newly opened pub. There's only one problem: it's run by the guy she fell in love with years ago. And—make that two problems—he doesn't remember her. At all. But she has fabulous friends and her signature hot pink fur coat... what more could a girl really need?
Lucas McCarthy has not only grown into a broodingly handsome man, but he's also turned into an actual grown-up, with a thriving business and a dog along the way. Crossing paths with him again throws Georgina's rocky present into sharp relief—and brings a secret from her past bubbling to the surface. Only she knows what happened twelve years ago, and why she's allowed the memories to chase her ever since. But maybe it's not too late for the truth... or a second chance with the one that got away?
---
I've only read a handful of 'Chick Lit' books, and I'm determined to read more of them shortly. I enjoy romance books, but I also enjoy a book that focuses on a female protagonist's story. Don't You Forget About Me by Mhairi McFarlane was an enjoyable read or, in my case, a great listen since I borrowed the audiobook on Scribd. I do have a copy of the book in paperback, so I followed it along when listening to the book. I did notice the book I bought was written for USA readers, and the audiobook was narrated for UK readers. I wish I could have a copy of the UK version. I loved the narrator that was used for the book and could listen to her all day long. I also loved how she narrated the UK version.
Georgina has hit rock bottom in the book after getting fired at her waitress job, all because her boss didn't like how she handled a customer. She ends up at her next job as a barmaid, and the owner/boss of the bar happens to be the boy she fell in love with in school, Lucas McCarthy. He doesn't remember her, though, and doesn't want to hire her, but his brother talks him into it. Here it is her she's at dead-end jobs since she left school and Lucas has made something of himself. Georgina's family is sick of her having those dead-end jobs and want her to make something of herself. Georgina is hoping to write, though, and proves she can write at a contest. Her past is about to come forward that she didn't want to be revealed since it involves why she doesn't have a relationship with Lucas now. The truth has to come out, though. Georgina is also dealing with an ex-boyfriend who she caught with another woman after she was fired. He won't leave her alone.
I loved reading Georgina's story and her journey to growing. There is quite a bit of British humor in this book, and I loved every bit of it. It reminded me of the British comedies I watch with my husband. My husband was born in Scotland and grew up watching UK television. This book is emotional at the very end when the truth of what happened to Georgina. I was mad at Lucas on how handled everything at first until he learned the truth too. You can tell immediately that these two loved each other in the beginning. Readers get a glimpse of their past together and how they met in person.
I enjoyed reading my first book by Mhairi McFarlane, and I look forward to reading more from her. I love finding new authors. Overall, this book gets 4-stars from me, and I recommend it to readers that love Women's Fiction and Chick Lit.

This post contains affiliate links you can use to purchase the book. If you buy the book using that link, I will receive a small commission from the sale. It will help sponsor future giveaways but costs you nothing extra. You can read the full disclosure underneath the Privacy Policy.
---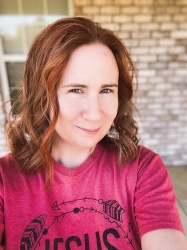 Latest posts by FranJessca
(see all)