Review: 'Driven' by K. Bromberg
August 13, 2018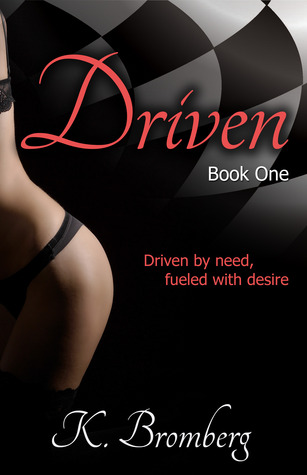 Driven
by
K. Bromberg
Series:
Driven #1
Published by
JKB Publishing
on May 8, 2013
Genres:
Contemporary Romance
Format:
eBook
Source:
Purchased
Goodreads
Purchase at
Amazon
|
Apple

Rylee Thomas is used to being in control. But she's about to meet the one man that just might make her enjoy losing it…
I am the exception to the rule.
In a world full of willing women, I'm a challenge to the roguish and achingly handsome Colton Donavan. A man used to getting exactly what he wants in all aspects of life. He's the reckless bad boy constantly skating that razor thin edge toward out of control, on and off of the track.
Colton crashes into my life like a tornado: sapping my control, testing my vulnerabilities beyond their limits, and unintentionally penetrating the protective wall around my healing heart. Tearing apart the world I rebuilt so carefully with structure, predictability, and discipline.
I can't give him what he wants and he can't give me what I need. But after a glimpse beneath his refined exterior into the dark secrets of his damaged soul, can I bring myself to walk away?
Our sexual chemistry is undeniable. Our individual need for complete control is irrefutable. But when our worlds collide, is the chemistry enough to bring us together or will our untold secrets and battle of wills force us apart?
My Review
I've had Driven by K. Bromberg on my TBR since 2014. I just now decided to read it since it became a series thanks to PassionFlix in 2018. I had watched the first 3 episodes of Driven, but then I decided before the next episodes come out on PassionFlix on the 24th of August, I was going to finish reading the book. Well…I finished reading it within less than two days.  Now, I have to listen to the next book while cleaning my youngest child's room tomorrow because there was a cliffhanger.  I need to know what happens next in the story.
After the cliffhanger though, it made me not like Colton even more. Poor Rylee! I think she deserves better, especially everything that Colton keeps putting her through. Believe me, I can understand he has demons, but he's putting a nice girl through so much, and all she wants is for him to commit or at least tell her how he really feels about her. I mean dang, when they get together it's like fireworks go off. Just admit you want her, Colton. Dang, it! She deserves it because these characters are definitely great together at least in the bedroom. Until Colton blows it with his crazy mood swings. Geez! From the moment Rylee fell into Colton's arms I knew Colton was going to be trouble for her.
The first chapter alone, Colton ends up with a woman making out with her and then he ends up making out with Rylee after he helps her out of the closet she gets stuck in. He finds her irresistible and then becomes her stalker. At least that is what I consider Colton. Other readers may find him irresistible, sexy, and unforgettable. I'll be honest he has a charm to him, but he is literally driving me crazy. In fact, I would have run away from him from the moment he started talking, especially, when he gives he's requirements to Rylee. What is normal is with women, basically. Nope. Not just nope, but heck nope. (Trying not to curse in my reviews…as you can tell.)
Rylee, on the other hand, is an amazing person. I adored her in the story. Here is a person who devotes her time to taking care of young boys who are orphaned and the foster care system has given up on them. Rylee though is determined to show how Corporate Caring is helping these boys live a normal life and not be considered troublemakers. They have a set schedule and have caregivers there 24/7 with them. Rylee adores the boys and will spend several days a week making sure they are all doing well. She's very fond of a certain young boy named Zander, who has definitely gone through a lot.
I could go on and on about Rylee and how great of a character she is in Driven. I feel that Rylee deserves better, even though Colton does have some good things about him. He's there to help her with Corporate Caring and sponsoring. He's there for the boys. He's also there to help Rylee at times. Although, he always has his other women around too.
The ending is what did me in though with Colton. I hope he changes in the second book. Now do not get me wrong I enjoyed reading Driven. I'm even enjoying the episodes on PassionFlix. I just hope Colton stops with the mood swings. Rylee has gone through dramatic experiences in her life and all she wants to find love again. The girl deserves it. She thinks she's found it in the hot race car driver, Colton. I'm not too sure though.
I give this book 3.5 stars and recommend it to readers that enjoy a male character that is sexy but is confusing as heck. I also recommend it to readers who enjoy drama, some very steamy romance, and a very determined female character who is trying to fix a broken male character.
Now I'm onto the next book in the series. Hopefully, Colton will come to his dang senses.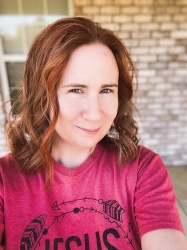 Latest posts by FranJessca
(see all)