Review: 'Edge of Hunger' by Rhyannon Byrd
August 16, 2011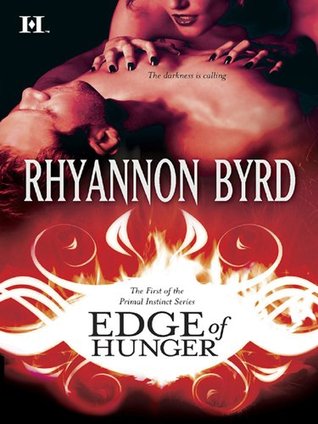 Edge Of Hunger
by
Rhyannon Byrd
Series:
Primal Instinct #1
Published by
HQN Books
on March 24th 2009
Genres:
Paranormal Romance
Format:
Paperback
Source:
Library
Goodreads
Purchase at
Amazon
|
Apple

Ian Buchanan has always felt the unknown—the deep, impenetrable darkness that lives within him. Yet he is determined to lead a "normal" life, ignoring the unsettling dreams in which he succumbs to his wildest desires.… Until psychic Molly Stratton tracks him down, claiming to share his sensual nightmares.
The petite Molly even has the bite marks to prove it. And she's also received a message from Ian's deceased mother: an enemy is near. And it's time for the creature inside Ian to finally awaken. A creature with an insatiable hunger that must be controlled before it overtakes them both….
My Review
(Originally Reviewed on Mrs. Papillion aka "The Book Worm")
First, let me say I finished this book in record timing because I had a hard time putting it down. From the first page to the last page, I was intrigued. I loved the LOVE scenes. Although, it took forever for Ian and Molly to hook up. In my mind, I was telling Ian to take Molly already. She was offering from the beginning pretty much. Men…can be so difficult at times. Ugh!
I felt awful for Ian for what he was going through in his life. He had lost his Mom, and he didn't speak with her for the longest time. He also had lost contact with his sister and was barely speaking his brother. Here comes Molly who says she's been talking to his Mom and she has something significant to say. Otherwise, Ian will lose loved ones. When Ian finally starts losing loved ones, he finally decides to listen to Molly. Again Men…who can be difficult. Blah!
Ian doesn't realize he's about to become a Merrick and he has no idea how to handle it. He has someone hunting him and wanting to kill him. When he starts feeling the heat and the insatiable thirst for blood and of course SEX…but he doesn't want to fulfill his full transformation. He doesn't want to end up hurting anyone especially Molly.
He has the help of the Watchmen to convince him finally, it's going to happen, he's going to become a Merrick, and he's going to have to face off his enemy soon.
Rhyannon Byrd's Primal Instinct Series is caught my attention, and I look forward to reading the next book from the series once I'm able to get it from the library. Rhyannon Byrd reminds me a little bit of Gena Showalter and a bit of Terry Spear's writing style.
Here's hoping the next book can keep me reading like this one.
I'm glad the ending was a happy one and that Ian and Molly hooked up. All I can say to Ian is…IT's ABOUT TIME!!! I could slap him sometimes in the book when I was reading.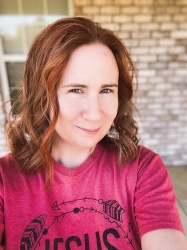 Latest posts by FranJessca
(see all)